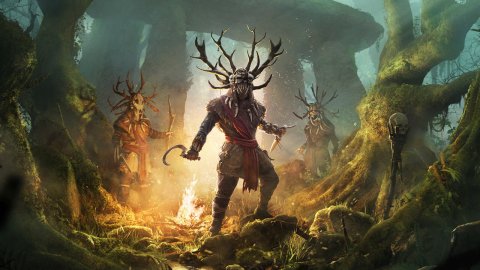 According to the latest Bloomberg report by Jason Schreier,
Ubisoft
is working to
radically change the Assassin's Creed series. The name of the project is Assassin's Creed Infinity and it would be a live service chapter developed by the Montreal and Quebec studios which, for the first time, would not alternate on the series, but would work on the same project.
The vision Ubisoft seems to be very ambitious: instead of focusing on a single historical period, as has always been the case for the series, Assassin's Creed Infinity will contain multiple scenarios that can further expand in the months to come. Furthermore, games on different platforms may appear very different from each other, despite being all connected.
Ubisoft's goal is to "exceed the expectations of those fans who require an even more cohesive approach to the series" , a company spokesman would have told Schreier.
The project, however, is far from defined, given that it
will not be
published for "years". A period of time that is likely to have even been prolonged by the scandals that have involved the company and which have led to the expulsion of several executives and to the investigation of many others.
Investigations conducted on an external body which in many cases did not reveal inappropriate conduct on the part of some accused. For this reason these people have been involved in the internal restructuring of the working groups, maintaining their managerial role. Something that, according to Schreier, would have given way to a second round of internal complaints.
These problems, combined with the reorganization of two large studios like those in Quebec and Montreal has led to some internal problems. The two studios, in fact, were used to alternating in the development of a main chapter of the series. This merger, however, will help the development of Assassin's Creed "evolve into a more integrated and collaborative way, less focused on studies and more focused on talent and leadership, no matter where they are within Ubisoft".
Source Did you notice any errors?