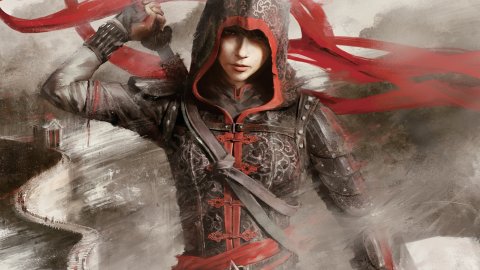 Assassin's Creed and Watch Dogs
Panini Comics has announced that it will publish two novels in Italy inspired by two of
Ubisoft
's most popular series. On the one hand we have Assassin's Creed: The Ming Storm, which tells the story of the assassin Shao Jun, forced to flee to Ezio Auditor's Europe, on the other Day Zero, a tale set in the dystopian London of Watch Dogs: Legion.
Written by best-selling author Yan Leisheng, Assassin's Creed: The Ming Storm, available November 18, 2021, tells the story
of Shao Jun
, who appeared in the game Assassin's Creed Chronicles: China and in the short film Assassin's Creed: Embers. An assassin who lives in 16th century China and who is forced to flee to Europe where she trains at Ezio Auditore's court, waiting to return to her homeland to take back what is rightfully hers.
Assassin's Creed: The Ming Storm is the first book of an exciting trilogy for Panini Comics that will shed light on new aspects of the world of the Assassins and will allow all video game fans to learn more about Shao Jun and his world.
The cover of Assassin's Creed: The Ming Storm Day Zero - out November 25, 2021 - is the prequel novel to the events of the video game Watch Dogs: Legion. In gloomy and dystopian London, sinister forces fighting for control of the nation are thwarted by a secret group of activists and hackers known as "DedSec".
Written by the English authors James Swallow and Josh Reynolds and released by Asmodee Italia, the novel tells of an aspiring hacker, the delivery boy Olly Soames, who after witnessing a heinous murder gets involved in a conspiracy. Olly isn't the only one in trouble, Day Zero tells the stories of three other people involved in a shady crime ring that threatens to throw the city into chaos ...
The cover of Watch Dogs: Legion Day Zero Will you read them?
Have you noticed any errors?