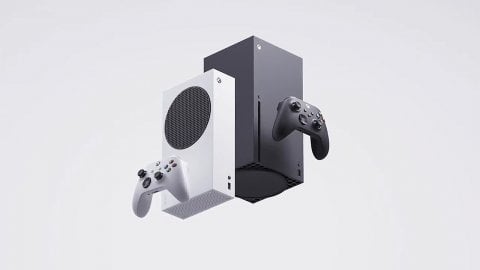 Xbox Live Gold already eliminated in free games for Omega users
Xbox Live Gold
will soon no longer be needed for free-to-play games, the update is near Xbox Live Gold is no longer needed for free games among Xbox Insider program Omega users, practically the last step that precedes the definitive rollout of the update which should completely remove the need for a subscription to play free-to-play titles online.
Microsoft
is therefore in the final stages of testing for the new organization of Xbox Live Gold, according to the standard modus operandi regarding changes to console functionality. Starting yesterday, even users of the Xbox Omega Insider ring have seen the need to have a Live Gold subscription removed to be able to play online free-to-play titles, practically the last stage of the test phase.
The question had started just when the Xbox Live Gold price increase was canceled, at the end of those bright 24 hours that saw a notable popular uprising against the choice of increasing the price of the subscription for the 'online on Xbox. Shortly thereafter, the confirmation of the cancellation of the increase arrived with an apology, but together with this also the announcement that the free-to-play games would no longer require a subscription.
Then the Xbox Insiders testing for the new organization of this aspect of Live Gold, who have followed their standard course all the way to the Omega ring, which should see the public rollout of the update as the next step.
Among the official notes released to the insiders we read that "multiplayer in free-to-play games and the Looking 5 Group and Party Chat functions on Xbox no longer require an Xbox Live Gold subscription for Omega users, during the testing of these changes before they are released to the public. "
There is no
timeline yet for this public update but at this point it could happen by the end of April. Eliminating the need for an Xbox Live Gold subscription is not limited to free-to-play games, therefore, but also to the functions related to groups and Party Chat.
Source Have you noticed any errors?
---
Xbox Live Gold changes: Free-to-play multiplayer, pricing, and everything to know
Two decades on, and Xbox Live remains a staple of Microsoft's gaming efforts, fundamental to its Xbox home consoles, and touching PCs and mobile too. That's coupled with its long-running Xbox Live Gold subscription, a monthly membership unlocking its full suite of online features, including multiplayer, party chats, and exclusive bonuses. But the gaming network, and Xbox Live Gold, undergo a significant revamp this year, laying out wide-reaching changes for all.
Here's what's about to change with Xbox Live and Xbox Live Gold in 2021.
What's changing with Xbox Live Gold?
Source: Microsoft
Microsoft shakes up its Xbox online services this year, with some of the most extensive changes to date for Xbox Live. It skews the value proposition of its Xbox One and Xbox Series X|S consoles, making online multiplayer more accessible and better positioning its services against the competition. That all stems from an ongoing effort to reshape its subscription portfolio, changing up the value of Xbox Live Gold as Xbox Game Pass takes the spotlight.
The upcoming changes for Xbox Live Gold impact its online multiplayer, the subscription's primary draw since its inception. Microsoft plans to lift the requirement for Xbox Live Gold to play free-to-play titles online, making these true no-cost experiences on the platform. That mimics a similar policy seen on PlayStation consoles, with no PlayStation Plus requirement for free-to-play games.
This massive policy shift impacts a considerable slice of Xbox owners, with free-to-play titles among the top games played today. Experiences include Fortnite, Call of Duty: Warzone, and Apex Legends, all drawing millions with no upfront cost. When Microsoft rolls out these Xbox Live Gold changes, multiplayer will automatically work across these titles, subscription-free.
While Microsoft didn't hugely publicize how this impacts Xbox Party Chat, the feature is also set to go free to all this year. The voice chat feature currently requires an Xbox Live Gold membership but will soon be complimentary on Xbox One and Xbox Series X|S consoles. Xbox users can talk over a private voice chat, ideal for communicating while playing various games. The Looking for Group (LFG) feature used to find like-minded players online also goes free when the switch is flipped.
Microsoft is also dropping the Xbox Live branding, steadily adopting the Xbox network branding moving forward. However, the Xbox Live Gold name will remain as is — a move designed to help better distinguish the underlying service from the paid subscription.
When will these Xbox Live Gold changes arrive?
Source: Epic Games
Microsoft hasn't announced a formal date when these Xbox Live Gold changes will go into effect. What looked to be a somewhat reactionary announcement in January stated these changes would come 'as soon as possible in the coming months,' with work still underway. Sometime later this April looks increasingly likely.
Changes to Xbox Live Gold have already rolled out to some users, with a staged release underway through the Xbox Insider testing program. This was initially trialed among a subset of users, now available to all Xbox Insiders following an April 12 update. We expect an imminent public rollout, following a smooth ride through the ranks of the Xbox Insider program.
You can already play free-to-play games without Xbox Live Gold by joining the Xbox Insider program and joining a supported testing ring. However, it's worth stressing this comes alongside pre-release software with bugs and other issues associated with work-in-progress software. For most, we recommend waiting an extra few weeks for the public release.
Which multiplayer games will be free-to-play online?
Microsoft looks to make a sweeping change across the Xbox platform, unlocking multiplayer across all free-to-play content on Xbox One and Xbox Series X|S consoles. That includes many of today's best Xbox games, including Fortnite, Call of Duty: Warzone, and Apex Legends. Other highlights include Destiny 2, Hyper Scape, ROBLOX, SMITE, Warframe, and World of Tanks, to name a few. Future titles that launch for free on Xbox consoles will come with the same exemption from Xbox Live Gold restrictions.
During Xbox Insider testing, some free-to-play titles still require Xbox Live Gold, as acknowledged via tracked known issues lists by Microsoft. Titles like Destiny 2 and Call Of Duty: Warzone are among those impacted, with the platform holder working alongside developers to issue fixes. It's unclear whether these fixes, issued through future game updates, will arrive in time for the public launch.
Is the cost of Xbox Live Gold increasing?
Source: Activision
No — while Microsoft previously outlined plans to increase the cost of its Xbox Live Gold membership, the company changed course following widespread backlash among users. The price of Xbox Live Gold would double for many under the proposed changes, changing to $60 for six months versus the previous $60 12-month subscription. Xbox Live Gold members on a per-month payment would also see their plans increase $1 per month, at $11 per month. This adjustment is no longer planned.
Microsoft first outlined plans to change Xbox Live Gold pricing back in January, citing 'changes in regional marketplaces,' and increased investments in the Xbox network. The negative response saw it backtrack less than 24 hours later, with no planned changes to the value of Gold. It also used the opportunity to announce changes around free-to-play titles, which set work in motion over the following months.
While Xbox Live Gold pricing could increase later, Microsoft remains committed to current prices, at least right now. That further distances the subscription from the all-inclusive Xbox Game Pass Ultimate tier, currently costing $15 monthly or $180 a year, including Xbox Live Gold alongside other benefits across the platform.
Is Xbox Live Gold worth it in 2021?
These latest changes to Xbox Live Gold represent its biggest evolution since its launch on the original Xbox, leaving some to question whether they need the subscription in 2021. It's fair to say there's less reason to purchase the membership once changes go into effect, with previous member-only benefits now freely available on the consoles. But Xbox Live Gold still plays a crucial role, underpinning the online multiplayer for all other titles on the platform.
For those who exclusively play Fortnite, Call of Duty: Warzone, or other free-to-play games on Xbox, these changes could net some savings on that monthly cost. These top titles can all be played subscription-free, coupled with free Party Chat access to communicate with friends. But straying beyond the small pool of free games, Xbox Live Gold is essential for online multiplayer. That's a decision unique to you but worth consideration once launched later this year.
Xbox Live Gold (12 Month Code)
Xbox Live Gold remains Microsoft's go-to subscription for multiplayer gaming on Xbox One and Xbox Series X|S consoles. Upcoming changes allow you to play free-to-play games online without a subscription, but with the requirement still in place for other titles.
We may earn a commission for purchases using our links. Learn more.