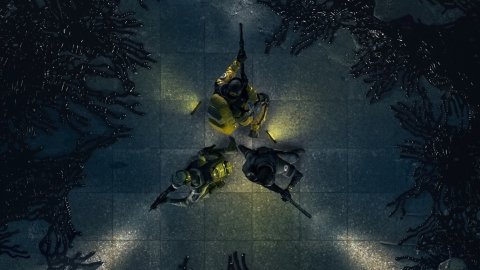 Rainbow Six
Rainbow Six: Quarantine will also land on
PS5
and
Xbox Series X
| S, as revealed by a Microsoft Store leak that includes some new details on the
Ubisoft
title.
While the official name of
Rainbow Six Quarantine
is not yet established , as the placeholder present in the description on the Microsoft digital platform demonstrates, some information now seems confirmed.
First of all, the game will include a single player campaign but also and above all an online cooperative mode for up to three players .
Rainbow Six: Quarantine will support cross-play on Xbox consoles, but for the moment it is not clear if the same feature will also be present on PlayStation.
Finally, as regards the release ,
there is no
official date yet, however, according to financial communications from Ubisoft, we should see the launch of the title by the end of September.
Source
---
What Platforms Will Be Hosting Rainbow Six Parasite Tech Test
March 14, 2021 3:57 AM EST
A listing in Microsoft Store reveals that Ubisoft will probably hold a Rainbow Six Parasite Tech Test on Xbox One, Xbox Series X, and Xbox Series S consoles.
Soon enough, it's going to be two years since the announcement of Rainbow Six Parasite – known as Quarantine at first – and still, we haven't received anything new about the game except for the announcement teaser trailer. Even the change in the game's name has not been announced officially, but thanks to multiple leaks, you can rest assured that the game isn't going to be called Quarantine again.
MORE FROM RAINBOW SIX: Future of Rainbow Six Siege – Attacker Repick, Post-Death Activity, Operator Reworks, and More
According to an image from Microsoft Store, a user has spotted a technical test page for Rainbow Six [Codenamed] Parasite listed for Xbox One, Xbox Series X, and Xbox Series S. This simply means the game will launch on both current-gen and last-gen consoles which continues Ubisoft's support from Xbox One and PS4 probably until the end of this year.
On the other hand, the phrase 'Codenamed Parasite' is a sign of the recent speculation around the game's name. If the codename of the game is Parasite, then it remains a mystery what the official name would eventually be.
The release date of the Rainbow Six Parasite Tech Test has not been shared in the store's listing, but it's an invitation-only event, so you will probably need to sign up for it when Ubisoft officially announces the technical test phase.
Rainbow Six Parasite is a three-player co-op first-person shooter where you need to work along with your teammates to finish your objectives before the threatening enemies take you down. Similar to Siege, you will choose an operator in Parasite as well, which includes some operators from siege such as Ela, Vigil, and Tachanka.
The game is expected to be released later this year to earlier in 2022, based on the financial details of Ubisoft.