Apple
Computers from
Apple
are notorious for certainly not making life easy for those who want to upgrade certain aftermarket components. In particular, with the introduction of the Apple M1 chip, even on Mac Mini it seemed no longer possible to increase the amount of RAM on board. Apparently, however, as demonstrated by a user on Twitter, if you have enough money, skills and time, you could remove the DRAM and NAND chips and replace them with the corresponding models with higher capacity, in a very similar way to what we have. seen this happen in the past on some graphics cards.
Chinese maintenance engineers can already expand the capacity of the Apple M1. The 8GB memory has been expanded to 16GB, and the 256GB hard drive has been expanded to 1TB. pic.twitter.com/2Fyf8AZfJR
- DuanRui (@ duanrui1205) April 4, 2021
With the ongoing transition to Apple's System-on-Chip (SoC) custom will be even more complicated in the future to update the computers of the Cupertino company. But some engineers have succeeded in the feat. Obviously, we point out that such changes invalidate the warranty, so we strongly advise against making them yourself. With a soldering station, DRAM memory chips and NAND flash (rather difficult for normal consumers to retrieve), the engineers reported that they have upgraded the Apple M1-based Mac Mini by bringing the original 8GB of RAM and 256GB of storage. to 16GB and 1TB respectively, desoldering existing components and adding larger chips. Furthermore, according to the message, no firmware changes were necessary.
Apple is not the only PC manufacturer to opt for SoCs and soldered components. Both Intel and AMD offer SoCs to PC makers, and Intel even provides reference designs for building PC platforms based on soldered chips.
Last month we also informed you of the feat accomplished by the Russian user VIK-on, who has decided to bring the amount of VRAM of his
GeForce RTX 3070
from 8GB to 16GB. The changes made have been successful, so much so that the memories are correctly recognized by both the GeForce and GPU-Z drivers. For more details on this, we recommend that you consult our previous article.
Find the Apple Mac Mini with M1 chip on Amazon at a discounted price.
---
Apple Forecasted to Sell Record-Breaking 240+ Million iPhones in 2021
Apple is on a trajectory to sell a record-breaking 240-250 million iPhones in the 2021 fiscal year, topping a previous record of 231 million iPhones sold in the 2015 fiscal year, according to Wedbush analyst Dan Ives.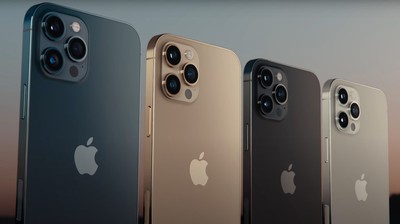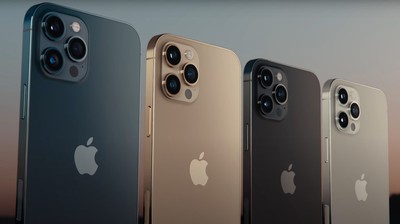 'While the Street is forecasting roughly 220 million iPhone units for FY21, we believe based on this current trajectory and in a bull case Cupertino still has potential to sell north of 240 million units (~250 million could be in the cards - an eye popping figure) which would easily eclipse the previous Apple record of 231 million units sold in FY15,' said Ives, in a research note shared with MacRumors today.
Ives estimates that 350 million iPhone users worldwide are currently 'in the window of an upgrade opportunity,' which he believes is 'translating into an unprecedented supercycle upgrade cycle' for Apple this year.
If this forecast proves to be accurate, the iPhone 12 lineup could prove to be the most popular since the iPhone 6 and iPhone 6 Plus, which saw strong demand following their September 2014 launch due to their larger screen sizes. Samsung already offered multiple smartphones with screen sizes at or beyond the 5-inch mark at the time.