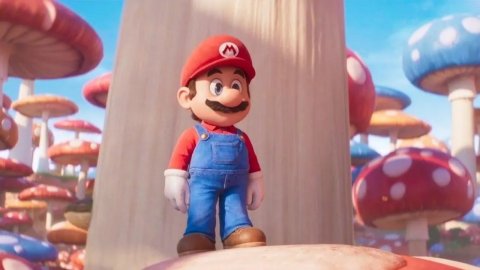 Twitter
Twitter is changing the rules now that it's under Musk's control and getting "verified" seems to be getting easier and easier. However, this is a problem because any account can impersonate a brand or a character and start doing damage. For example, a verified Super Mario account shared racial slurs.
As you can see in the tweet below, the @Clowfoe account renamed itself Super Mario, put a character image, got the logo of the verified (which would normally be used to ensure that the account is legitimate) and wrote "Mammia Mia" and then the word with the N (we will not write that word, of course, but we are sure you will understand what it is).
The tweet received a huge number of replies, shares and Likes, let's hope first of all not from racist people but from people who understood what the point of Clowfoe was, namely that the new system can too easily be abused.
Mat Piscatella also makes an additional reasoning. The chief analyst of NPD Group wonders how many videogame brands will decide to leave Twitter considering the risk of being impersonated and suffering damage from malicious users.
Right now, some users may be abusing the system to make people understand the risks, but in the long run everyone will be fully aware of what they can do and there may be people trying to rob others. Think what could happen if an attacker pretended to be a customer service of a brand with a Verified logo and asked a user for login or payment information. Twitter could become a Far West.
Hopefully it doesn't, of course. The premises, however, are not optimal. They talk about the Kyoto company, among other things, it is possible that
Nintendo
is ready to
stop advertising on Twitter after the arrival of Elon Musk.
Source Have you noticed any errors?