Sonic Frontiers: The Nintendo Switch version will be comparable to the PC version, according to SEGA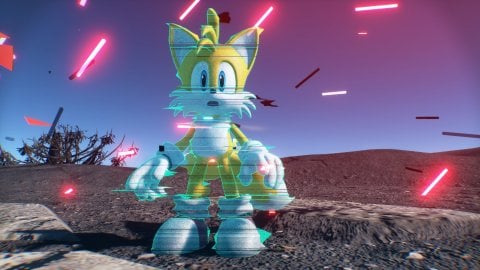 Sonic Frontiers
The
Nintendo
Switch version of
Sonic Frontiers will
be comparable to the PC version from a graphic point of view. To say it was not just any passerby, but Takashi Iizuka in an interview with Game Reactor,
According to the developer, the Hedgehog Engine has made
it possible to
bring Sonic Frontiers to different platforms and, despite the less power than Nintendo Switch, it will still be a high quality experience.
Iizuka explained how very difficult it is to work on so many different platforms, but how his development team has benefited from using the Hedgehog Engine, developed internally and in use by Sonic Generations.
It has been substantially updated since 2010, when the development of the other game began, with a constant eye on cross-platform. Thus, as with Sonic Forces,
SEGA
is able to deliver quality titles on machines of any power.
"Our artists are making a lot of high-level content, which will be great for high-PC owners end. But we also want to make sure that people who play on Nintendo Switch have the same experience. So, maybe we won't be using the same high-end assets, but the Hedgehog Engine is able to shrink them to a size that will make them comparable between Nintendo. Switch and high-end PCs. "
Nintendo Switch is certainly the weakest console in terms of raw power among those currently available on the market. Despite this, many ports come out on the platform, given that its very high sales make it an essential market. However, Nintendo Switch versions of cross-platform games often suffer from glitches and offer lower graphics quality than competing console versions.
Source Did you notice any errors?