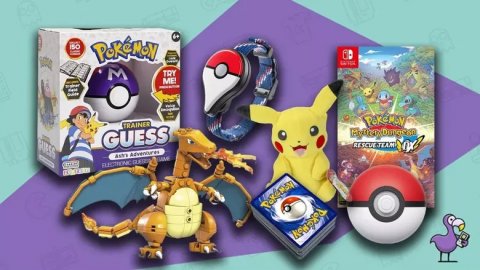 Pokémon is the property that sells the most toys in 2022 for NPD
Through a new report from NPD Group, we have the opportunity to see which intellectual properties sell the most toys in the 12 markets analyzed (Australia, Belgium, Brazil, Canada, France, Germany, Italy, Mexico, Holland, Spain, United Kingdom
and United States
of America). In the first place we find Pokémon, calculating from the beginning of 2022 until September. But let's see the whole Top 5:
Pokémon Star Wars Barbie
Marvel
Universe Hot Wheels
"Unlike many other categories that grew enormously during the pandemic and then saw sales drop dramatically afterwards
COVID
, the global toy market continues to perform well and maintain a high level of sales, "said Frédérique Tutt, global toy analyst at NPD. "As we approach the final quarter of the year, seeing revenue growth of 2% is encouraging for the industry. Once again, toys and games demonstrate their resilience to political and economic uncertainties."
The three fastest growing sub-classes over the year were cards and stickers, followed by traditional plush and action figures and collectibles. The growth of all three subclasses was driven by children and adult collectors. The declining subclass, that of skates and skateboards, fell by 30% compared to the previous year.
Playing cards
continue to be
loved Probably, Pokémon
Sword and Shield
- Silver Storm will help to increase sales.
Source Have you noticed any errors?