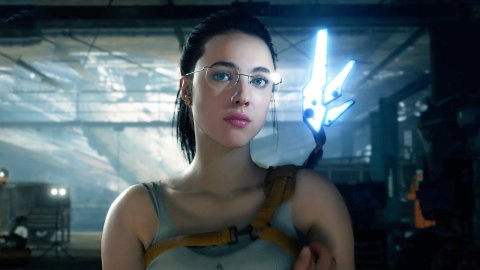 Overdose
Overdose is shown for the first time in video, in what appears to be a piece of gameplay from the new game by Hideo Kojima, at least according to reports from Exputer, who published the leaked video in question.
This is a video recorded off-screen from another source, apparently recorded by a naked dude, in which we see what appears to be a game section of the so-called Overdose, code name that should refer to the new project in development at Kojima Productions. You can see the video at this address, before it is eventually removed from the internet, a rather realistic hypothesis in the case of verified material.
Based on what we see, it seems to be a horror game, as it was previously emerged: with a third-person shot, we see the protagonist, who seems to be modeled on the appearance of the actress Margaret Qualley, already present in the cast of Death Stranding, moving within a dark and dilapidated setting.
The protagonist seems to be hunted by some unidentified entity and towards the end of the video she hides until she is "taken" by this mysterious creature, causing the game over (and, consequently , a generous perspective on the aforementioned naked leaker).
After the stolen images that emerged yesterday, there is also what appears to be the first video of the mysterious Overdose. The game seems to work on a smartphone,
but it is
not clear if this is simply used to play a video or if it is actually the platform on which the game is played, which would also be plausible if the title is designed for the cloud gaming.
From what we can see, the gameplay seems to be referable to a sort of horror narrative adventure with a rather limited form of interaction, but it is still very early to be able to draw conclusions on this mysterious project by Kojima Productions.
Source Have you noticed any errors?