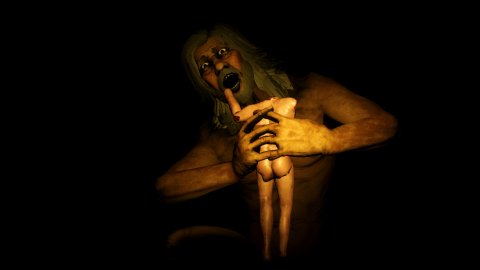 Impasto is a completely free first-person horror adventure, available on Steam, inspired by the works of Francisco Goya, one of the most important Spanish painters who ever lived. The player
will have to
survive in a world full of grotesque figures, altered by the painter's insane vision.
Impasto is a school project, created by some University of Southern California students in collaboration with Otis College students of Art and Design and with California State University Fullerton. The realization is very good, in particular for the style, which makes the experience particularly engaging. After all, you pay nothing to play, so there is little to complain about.
Impasto on Steam
A screenshot of Impasto Impasto tells the story of Mariano Goya, Francisco's grandson, who decides to enter the world created by his grandfather, to discover its innermost secrets. The player will find himself discovering the tragedies of Goya's life, while having to face his darkest and most dramatic creations, which come
to life in
the game.
Note that Impasto has been very well received on Steam, despite the obvious limitations of a completely free production, made by the new generation of development. Try it.
Have you noticed any errors?