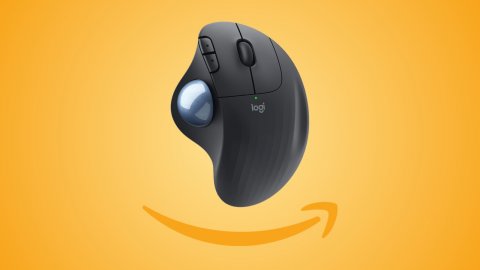 Amazon offers
Today's Amazon offers allow us to purchase a Logitech ERGO M575 Mouse Trackball Wireless. The reported discount is € 33.16, or 56%. You can find the product at this address or via the box below. function ready (fn) {if (document.readyState! = 'loading') {fn ()} else {document.addEventListener ('DOMContentLoaded', fn)}} ready (function () {window.addEventListener ('message', function (event) {let target_origin = 'https://aff.netaddiction.it'; if (event.origin! == target_origin) return; if (typeof event.data == "object" && event.data.hasOwnProperty ( "type") && event.data.type == "embaff") {let embed_id = event.data.embed_id; if (embed_id == '1619') {document.querySelector ('#_ aff_embed_1619'). setAttribute ('height ', event.data.embed_size);}}}, false);}) The recommended
price for this
mouse is 58.99 €. The current price is the lowest ever offered on Amazon. The product is sold and shipped by Amazon. The return period is extended compared to normal, precisely until January 31, 2023.
This trackball mouse has two modes of connection and multi-OS: simply connect with Bluetooth or with the USB receiver. The plastic parts of the ERGO M575 are made from recycled used plastic (Graphite / Black: 50%, Off-White: 21%). It promises up to 24 months of duration with a single AA battery using the USB receiver.
We also point out that the Telegram Channel dedicated to geekinco Offers is available. Follow it to be always updated on the latest offers selected by our editorial staff!
Logitech ERGO M575 Mouse Trackball Wireless This news includes a link with an Amazon affiliation that can earn a commission to geekinco.
Have you noticed any errors?