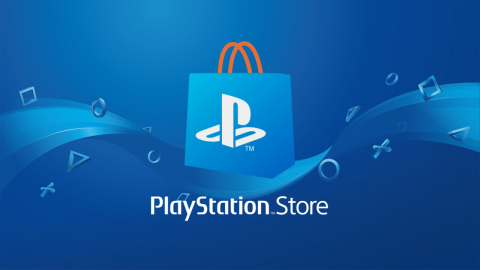 PlayStation Store
PlayStation Store
offers new discounts on
PS5 and PS4 games
with a new promotion, in this case focused on "Hidden Gems" and therefore on titles perhaps less in sight than others but still very interesting, which can be purchased with particularly attractive prices.
The selection is a response to the other promotion launched in recent days, namely the one on AAA PS5 and PS4 games, in this sense creating a certain continuity with the previous initiative but this time focusing mainly on indie or intermediate games which received less exposure.
PlayStation Store, the logo of the Sony platform To tell the truth, among these we still find games of absolute thickness and some even very popular such as Metal Gear Solid V or Final Fantasy XV, so it is not really clear which one it is the selection criterion.
In any case, we report here only some particularly interesting examples, but there are about 400 games in the discounts currently in progress, so we refer you to the official PlayStation Store page dedicated to the Hidden Gems promotion for know the complete list. So let's see some examples of present discounts and relative prices:
It Takes Two - 29.99 euros Slime Rancher - 5.99 euros Little Nightmares - 4.99 euros Hellblade: Senua's Sacrifice - 7.49 euros Dragon's Dogma : Dark Arisen - 9.99 euros Metal Gear Solid V: The Definitive Experience - 4.99 euros Final Fantasy XV: Royal Edition - 17.49 euros The Sinking City - 9.99 euros Castlevania Requiem: Symphony of the Night - 8, 99 euros Celeste - 4.99 euros Bayonetta - 9.99 euros What Remains of Edith Finch - 5.99 euros Ashen - 15.99 euros Hotline Miami Collection - 4.99 euros Kentucky Route Zero: TV Edition - 13.19 euros Mirror's Edge Catalyst - € 3.99 Creaks - € 7.99 Bastion - € 3.74 Transistor - € 4.74 Prey: Digital Deluxe Edition - € 11.99 The Talos Principle - € 5.99
These are just a few examples
of games that
can be purchased as part of the current promotion, which will run until October 21, 2021.
Have you noticed any errors?
---
Sony is planning to make it harder to purchase PS3 and PS Vita games from the PS Store
Sony is going to close payment options on the PlayStation 3 and the PS Vita stores on October 27th, leaving players unable to pay for games directly via debit card, credit card, or PayPal.The information was listed on the PlayStation Support Site, and the story was picked up by Gamespot. You will still
be able to
buy games through a slightly convoluted method. By topping up your
PlayStation Store
wallet on the
PS5
or PS4, the money credited to your account will become accessible on either console.
It's likely in an attempt to at the very least keep the stores open while Sony support for the legacy consoles dies down. Without staff to man the stations, this method should prevent huge security flaws from opening up while personal details are kept in databanks.
Are you, like me, clinging desperately to your Vita hoping it stays alive for just a bit longer? Maybe you kiss it goodnight before sleeping, just to give it the love it deserves? On a cheeky aside, does anyone have a copy of Danganrompa 2? Bill us a comment down below!