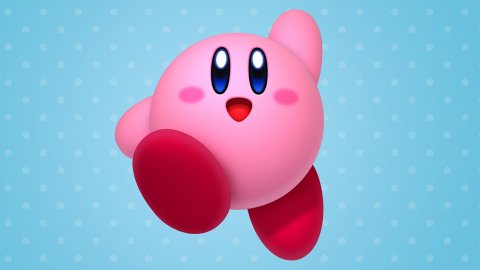 Kirby on Nintendo Switch
Kirby
will return to
the
Nintendo Switch and
will do so in a big way, according to statements from HAL Laboratory contained in the Kirby: Star Allies artbook published recently in Japan.
We know that the development team has new plans for the 2021, and Kirby is undoubtedly one of the games currently in the works, with the aim of defining the future of the franchise.
"We say this every time, but the studio and I had to face a lot of difficulties during the development of Kirby: Star Allies, "said game director Shinya Kumazaki in an interview in the new artbook.
" Sometimes these projects turn out to be complicated, but Star Allies has overcome obstacles and has become a title that can offer so much. "
" With the release of the game we have finally brought these side scrolling experiences back to consoles, also adding cooperative multiplayer for fans who have been waiting for it for a long time: another goal rays oil, which the team is proud of. "
" Now, finally, we can move to the next stage! I experiment with new ideas every day, discussing with my colleagues where to bring the Kirby series. All together we are therefore deciding what our
future will be
. "
" This development team represents a synthesis of the best elements of the Kirby series, and we hope that you too can not wait to find out what comes next. "
Source Have you noticed any errors?
---
HAL Laboratory Looking Forward To Sharing Kirby's 'Next Phase' With Fans
Nintendo's pink puffball Kirby hasn't been sighted since the surprise release of Kirby Fighters 2 on the Switch last year.
This doesn't necessarily mean HAL Laboratory has forgotten about him, though. Following on from an interview late last year, when the company teased new games, merchandise and more in the future - Kirby Star Allies director, Shinyu Kumazaki, has now touched on the 'next phase' of the series.
With Kirby Star Allies support now complete, the team is busy 'planning for the next stage' of Kirby's future. Here's a bit of insight from Kumazaki about what's currently going on at the Kirby HQ, courtesy of a translation from Nintendo Everything:
'And now, finally, we can move on to the next phase! I still try new things at work every day, talking with my colleagues about where to take the [Kirby] series next. Together with them, even if only to please a single fan, we're planning for the next stage of our future. The team is a culmination of the best aspects of the Kirby franchise, and we hope you'll look forward to what we have coming next."
Kirby's development team also previously spoke about how they wanted the next big project to be the 'pinnacle of Kirby games' and to create something that exceeds the games in the series before it.
What would you like to see from the developers of Kirby this year and in the future? Leave a comment down below.