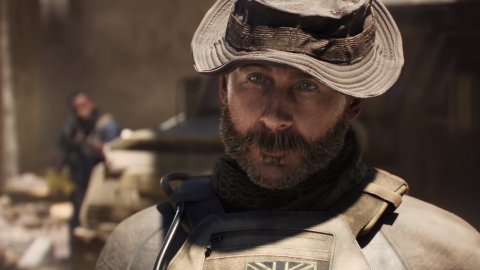 According to a new report, the next chapter of
Call of Duty
coming towards the end of 2021 will again use the graphics engine used with Call of Duty Modern Warfare and
Call of Duty Warzone
, the battle royale.
The information arrives by VGC. The newspaper, first of all, confirms the leak released by another newspaper earlier this week, according to which
Call of Duty 2021
will take us back to World War II. Then, confirm that the IW8 graphics engine will be used, which is the same as Call of Duty Monder Warfare and Call of Duty Warzone.
Recall that the 2020 chapter, Call of Duty
Black Ops Cold War
, does not use this engine. The developers - Treyarch - used an enhanced version of the
COD
Black Ops 4 graphics engine. It seems instead that Sledghammer used the Infinity Ward engine for the COD chapter of 2021. It is a quality engine that should guarantee a game. solid and visually satisfying.
Obviously all these are just rumors, not official information, even if they come from a well-known newspaper. Other rumors have stated that Call of Duty 2021 will be called "Vanguard" and that the setting will be World War II, but an alternative version in which the war did not end in '45 and continued until the 1950s. However, Eurogamer.net has denied these rumors, stating that the game will follow a traditional version of the Second World War.
We will have to wait for Activision to unveil the game: remember that Black Ops Cold War was only shown in August 2020 with release in November 2020. We may therefore have to wait several months before news arrives.
In the meantime, we report all the details of the Furious Season 2 of Black Ops Cold War and Warzone.
Will Call of Duty return to the Modern Warfare graphics engine? Source