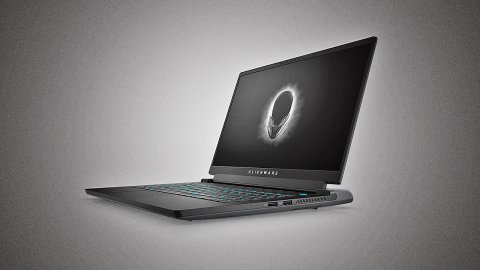 Alienware M15 R6 and Alienware X17
Alienware has officially presented its new gaming notebooks with Intel 11 gen processors and
NVIDIA RTX 30 series
video cards: a mix of cutting-edge technology, able to offer perfect performance with the latest generation games.
Alienware M15 R6
Alienware M15 R6 Alienware M15 R6 is for the moment the only model with complete technical specifications: it is a device with a 15.6-inch display with resolution from 1080p to 1440p, frequency of refresh from 165 Hz to 360 Hz and response time from 1 to 3 milliseconds, depending on the configuration.
It is also the first Alienware laptop equipped with 11th generation Intel processors: from the Core i5-11400H to the Core i9-11900H. The memory allocation reaches 32 GB of DDR4-3200 RAM and the storage solutions include SSD NVMe PCIe from 256 GB to 2 x 2 TB.
Alienware M15 R6 The graphics sector, as mentioned, is entrusted to powerful NVIDIA RTX 30 series, with the ability to mount an RTX 3050 Ti, an RTX 3060, an RTX 3070 or an RTX 3080. World-class components, which are cooled by sophisticated Alienware Cryo-Tech technology.
On the aesthetic front, the elegant
Dark Side of
the Moon colorway boasts a smooth, stain-proof finish thanks to innovative painting techniques and a premium feel that extends to the keyboard, created in collaboration with Cherry, which guarantees a life expectancy of 15 million keystrokes.
Alienware M5 R6
Data sheet Alienware M15 R6
Display: 15.6 inches with resolution FHD 165 Hz and 3 ms, FHD 360 Hz and 1 ms G-SYNC or QHD 240 Hz and 2 ms G-SYNC Processor: Intel Core i5-11400H, i7- 11800H or i9-11900H Video card: RTX 3050 Ti, RTX 3060, RTX 3070 or RTX 3080 Memory: up to 32 GB of RAM DDR4-3200 Storage: M.2 NVMe SSD up to 2 x 2 TB Audio: dual speaker configuration Ports: 1 x USB-C Thunderbolt 4, 3 x USB-A 3.2, HDMI 2.1, 3.5mm audio jack, LAN Connectivity: Wi-Fi 6 2x2, Bluetooth 5.2 Webcam: HD with
Windows
Hello IR support Battery: 86 WHr with Alienware Battery Defender technology Dimensions: 356.2 x 272.5 x 12-22.85 mm Weight: 2.42 kg to 2.69 kg
Alienware X17
As mentioned at the opening, the Alienware X17 was also announced, the first model of the house to boast a coating in exclusive thermal materials and a quadruple fan dissipation system. Pending further details, you can see the device teaser.
Have you noticed any errors?
---
Dell and Alienware unveil gaming laptops with speedier Intel 11th Gen chips
Credit: Dell
Alienware and Dell are introducing new laptops with Intel's 11th Gen Core H-series chips.
They'll also boast Nvidia's latest GeForce RTX 30 series graphics.
Alienware has also teased a new X Series laptop with never-before-seen cooling tech.
Intel is trotting out new high-performance mobile chips, and Dell is clearly keen to seize on the opportunity. The PC maker has introduced G15 (shown above) and Alienware m15 R6 (at middle) gaming laptop lines that include 11th Gen Core H-series processors at their heart.
Credit: Dell
We're still waiting on details of the Alienware system as we write this, but the Dell gaming laptop will include up to a six-core i7 chip that should handle most games and compute-intensive tasks well. It might not lure you away from competing AMD Ryzen-based machines, but it might not have to. We'd expect at least as much CPU power in the Alienware m15 R6.
Both gaming laptop models also have available Nvidia GeForce RTX 30 series graphics, although Dell didn't say if this included the mid-tier 3050 or 3050 Ti. You can expect 120Hz and optional 165Hz 1080p display choices with the G15.
Related: The best gaming laptops
You can also expect some design tweaks for the Dell gaming laptop. While the Alienware machine is similar on the outside to the m15 R5, the G15 has a more "gaming-inspired" chassis with eco-friendly palm rest paint and narrow screen bezels. You'll have an option for a WASD four-zone RGB backlit keyboard, and a Game Shift key shortcut ramps up the fans to keep the system working at full bore.
You won't have to pay too much to try one of these 11th Gen-powered portables. Dell will start selling the G15 gaming laptop on June 3 starting at $799. Alienware m15 R6 pricing is unavailable as we write this, but the 1oth Gen-based R3 officially starts around $1,549.99. Don't be surprised if the company offers comparable pricing.
You may also want to hold on if you're looking for a spare-no-expense gaming laptop from Dell. The firm has teased plans to introduce Alienware's first X Series system, the X17 (at bottom), during a Twitch stream on June 1.
Credit: Dell
Details are scarce, but the atypically thin 17-inch PC will revolve around a brand new cooling system with a unique, exclusive gallium-silicone thermal material that should help keep temperatures in check. It's also the first Alienware laptop with "Quad-Fan" cooling that moves high volumes of air while keeping the computer slim. Combine that with 11th Gen Core and RTX 30 graphics and it may be a rare instance of a large gaming laptop that's still reasonably easy to carry.