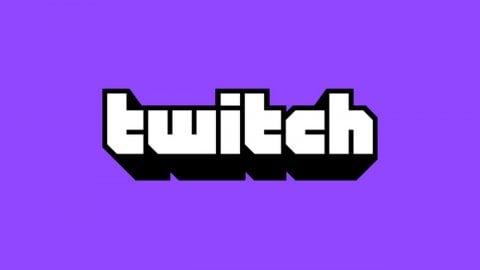 Twitch
According to data reported by Rainmaker.gg, Twitch broke a new record during the month of March 2021. The video streaming platform has in fact reached 2.06 billion hours viewed in a single month, with a growth of 105% for Twitch year over year. Some of these views are due to GTA 5, while others to streamers who let themselves be watched while they sleep.
But let's start with the most generic data and also give a reference point, Facebook Gaming has reached 400 million hours viewed, a number that is growing compared to February 2021, but absolutely not comparable with Twitch's 2.06 billion.
GTA 5 in first position on Twitch in March 2021 The most viewed game of March 2021 on Twitch was GTA 5 , which alone was worth 181 million viewed hours. Next we find
League of Legends
with 143 million hours. In third position is Fortnite, with 107 million. Off the podium we also find
Call of Duty Warzone
(85 million) and the evergreen Minecraft (82 million).
Based on the data reported (which however only start from 2016), this is the first time that GTA 5 arrives in first position. It is specified that the role-play side of the game attracts the attention of players and streamers. It is also indicated that there is always a greater interest in content that shows streamers while they sleep. Over 2 million hours viewed in that category have been recorded on Twitch. Most, however, come from a single streamer, that ludwig, who got 1.5 million watched hours.
It is explained that the "charm" of this type of stream is linked to the fact that it deals with worldly, common activities, but which are interesting because they happen live.
There is also
talk of streams in which a fire is shown in a fireplace or a street where a stop sign is often ignored. This "static" content seems to be getting more and more successful.
We also report that Amouranth overtook Pokimane as the most followed female streamer.
Source Did you notice any errors?
---
Livestreaming report: The sudden rise of sleep streaming; GTA role-playing; Twitch keeps growing
© Provided by Geekwire Twitch streamer Amouranth keeps the camera running while she sleeps, in December of 2020. For every 20 new subscribers she acquired, she promised to stay asleep for an extra hour. (Twitch screenshot)
Twitch hit another viewership record last month, buoyed by hot content like watching people sleep and a roleplaying mod for an eight-year-old sandbox game. It's possible we've all finally gone insane.
This data is from the latest State of the Stream report, which covers what happened in March in the world of livestreaming. It comes courtesy of the Israeli firm StreamElements, which provides tools and services for video-on-demand production, and its analytics partner Rainmaker.gg.
First, the obvious news: Amazon's livestreaming platform Twitch still can't stop breaking viewership records. March was the service's biggest month to date, with more than 2 billion hours watched on the platform, slightly edging out the previous record set in January.
© Provided by Geekwire Facebook would be in good shape in almost any other circumstances. It's just that Twitch is a juggernaut. (StreamElements/Rainmaker.gg)
This is a 105% increase year-over-year for Twitch, which is both more popular and more controversial at once than it's ever been before. Between its issues with the American music industry and Wednesday's bizarre announcement that users can face account suspension or deletion for offline activities, Twitch is sailing some uncharted waters.
Facebook Gaming is also hanging in there, with just under 400 million hours of content watched in March. This is a sharp drop from its numbers in January, but a slight increase over February. It's the same old story for Facebook, which clearly has and is holding onto an audience for its gaming-focused live content, but it's barely a footnote next to Twitch.
When people will pay to watch you sleep
© Provided by Geekwire Ludwig Ahgren, left, was asleep on stream on April 4 when his fiancé , Lauren Dear, accidentally ended his "subathon" a few minutes early. (Twitch screenshot)
One peculiar blip on Twitch's radar in March came from the sudden rise of "sleep streaming," where popular streamers film themselves while they're napping. Two streamers in particular, Ludwig Ahgren and Matthew "Mizkif" Rinaudo, clocked in about 2 million hours watched in March where neither of them were actually conscious at the time.
CONSTELLATION BRANDS, INC.
In Rinaudo's case, it was largely due to an experiment, where he went to sleep for five hours with Twitch's media share option on. His subscribers were able to donate and play video clips on his stream while he slept, such as trying to wake him up with loud noises, but Rinaudo remained asleep. When he woke up, he used part of the $5,500 in donations he'd collected to buy a member of his audience a Nintendo Switch.
Ahgren's story is a little crazier. On March 14, Ahgren began a stream he called a "subathon," where he pledged to keep broadcasting for another 20 seconds every time he got a new subscriber on his Twitch channel.
This succeeded beyond his expectations, and Ahgren ended up staying online constantly from March 14 to April 4. Whenever he slept, the camera stayed on, and his audience trolled him by continually digging up more subscribers to force Ahgren to stay broadcasting for even longer.
The broadcast finally ended on April 4 when Ahgren's fiance Lauren Dear accidentally shut it off. At that point, Ahgren had been online around the clock for almost three weeks, and in so doing, had acquired one of the highest subscriber counts in Twitch's history. It also boosted him into the No. 2 spot for most-watched streamer of the month, although he still didn't get even half the numbers of the perennial viewership champion Félix "xQc" Lengyel.
© Provided by Geekwire This happens sometimes with Twitch data. Someone goes viral doing a strange thing on stream, like livestreaming themselves while they sleep, and it turns out it's not actually all that rare an event. (StreamElements/Rainmaker.gg image)
Sleep streaming has apparently been happening on the margins of the Twitch scene for a little while now. Between them, Rinauldo and Ahgren created enough of a sudden spike in sleep-related viewing that it became statistically significant, and analysts subsequently noticed that they were inexplicably not the only people doing it.
In a way, this isn't that weird. Since the start of the Internet, there's been a peculiar fascination among users with vicarious looks into other people's lives. Part of what's kept the Just Chatting category No. 1 on Twitch for most of the last year amid the pandemic is a desire for simulated human contact, as vloggers hold onto big audience numbers by doing mundane tasks around their homes.
While no one else even came close to Rinaudo's hours watched, other popular sleep streamers in March included Kaitlyn "Amouranth" Siragusa, a cosplay model who some sources claim was the No. 1 most-watched female streamer on Twitch last month, temporarily dethroning Pokimane; Spanish League of Legends pro Antonio Espinosa; European fashion model Luisa Sax; and Dota 2 pro Yong-min "Febby" Kim.
At time of writing, Kim in particular is "live" but asleep on Twitch. His feed shows him next to an insert of a web browser that shows a Google search for "Twitch sleepers." He has been streaming constantly for the last two and a half weeks.
The unifying factor among top-10 sleep streamers seems to be that they're pro gamers with a tendency to pass out at their keyboards, running a round-the-clock marathon to gather an audience, or beauty/modeling-focused broadcasters. They're obsessed, or they're good-looking; there's no real middle ground.
Grand Theft Auto role-playing
© Provided by Geekwire It's a pretty typical month for video games on Twitch, with Riot's team-based shooter Valorant as the newest game in the top 10. (StreamElements/Rainmaker.gg image)
As noted above, Just Chatting was once again the No. 1 category on Twitch by a significant margin in March. The rest of the service's top 10 channels were occupied by some of the usual video-game suspects. League of Legends, Fortnite, Call of Duty: Warzone, and Minecraft all scored millions of hours of content watched, as is the status quo.
One anomaly here was 2013's Grand Theft Auto V. While GTAV has been a consistent favorite on Twitch over the course of the last few years, owing largely to its GTA Online multiplayer mode, this is the first time since 2016, and potentially ever, that it's been the No. 1 game on Twitch.
That's only technically accurate, though. The spike in popularity is coming from several high-profile streamers, such as xQc, summit1G, and TimTheTatman exploring the world of GTAV roleplaying.
By installing mods like FiveM, players have set up private multiplayer servers that run GTAV with a unique set of rules. Instead of playing the game as one of its criminal protagonists, a player is instead dropped into the fictional city of Los Santos as one of its countless random bystanders.
This turns GTAV into an open-ended environment for diceless roleplaying, with users taking on the parts of cops, small-time criminals, shop clerks, and gang members. With some of Twitch's most popular broadcasters jumping into the scene, it's brought GTAV, or this version of it, to the top of the charts.
While its star has faded since last summer, keep an eye on Among Us next month. The Redmond, Wash.-produced murder mystery game released its long-awaited new map, the Airship, on March 31, which shifts Among Us's usual science-fiction setting to a steampunk zeppelin. This was just the excuse that many streamers needed to jump back into the game.
It's also led to a truly peculiar charity stream on April 6 that pit several high-profile streamers, including Corpse Husband, Valkyrae, and Sykkuno, against Among Us community director Victoria Tran, two members of the cast of Netflix's Stranger Things, three members of the Roots, and the Tonight Show's Jimmy Fallon.
Excerpts from the 50-minute stream are scheduled to air on the Tonight Show next week, so expect a confused phone call or two from your relatives.