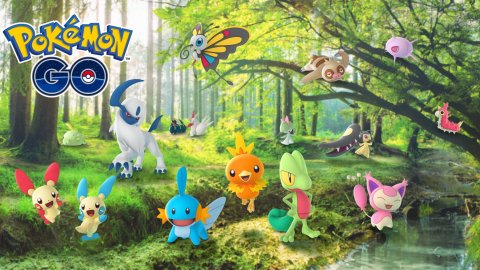 Last summer, a large number of Pokémon GO players using an iPhone had received a ban from the application, despite not having violated any rules. According to reports at the time, "thousands" of accounts had been hit and Niantic - the game's developer - had to investigate what happened.
Now, something very similar appears to be happening. In recent weeks, as reported via
Nintendo
life.com, more and more players
have suffered
a "First Strike" ban, especially on the iPhone. All users claim that they have done nothing wrong. In some cases, even "First Strike" has been received over and over again, clearly demonstrating that something in Pokémon GO's anti-cheat system is not working.
A player explains that he has received a first strike ban . Having done nothing wrong, he tried to appeal the decision, but Niantic's response was cold (to the point of making the player think he was dealing with bots and not real people). The Pokémon GO user then waited for the ban to end. Unfortunately, after the ban ended, he immediately received another one, for no reason.
Many users have reported similar stories. Gamers also complain about Niantic's quality of support. We hope that the development team sheds some light on the matter as soon as possible. In the meantime, we remind you that Rivals Week has started and Landorus's Totem Form has arrived.
Source Did you notice any errors?