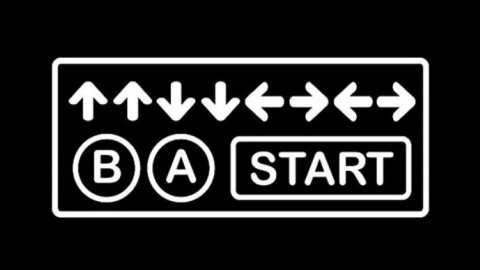 Today, April 25, 2021, the Konami Code turns 35. One of the most famous and iconic 'tricks' in the history of video games, in fact, debuted on April 25, 1986 with the bar version of Gradius. From that moment the famous key combination invented by Kazuhisha Hashimoto was revived in dozens of other
video games and
even in some movies. To celebrate, the Japanese company has decided to release a remix of lo-fi music from Gradius and other Konami classics on YouTube.
The story of Konami Code is pretty funny. Kazuhisha Hashimoto, one of the developers of the home version of Gradius, was having a lot of trouble completing the game due to his difficulty, something that was slowing down testing too much before release. For this reason he inserted a combination of keys within the game (Up, Up, Down, Down, Left, Right, Left, Right, B, A and Start) in order to obtain all the available power-ups and thus simplify life.
Despite having worked on many classics such as Gradius, ISS and Snatcher, Kazuhisha Hashimoto, who recently died at the age of 61, will be remembered forever for this shortcut.
The famous Konami Code. The Konami Code, in fact, was not only used by many other games of the Japanese company, but is present -as a tribute- in games like Fortnite and
League of Legends
. Its pop influence, however, has transcended the boundaries of video games and made its way to theaters with Wreck-It Ralph, digital assistants like Alexa and even the Netflix app.
Source Have you noticed any mistakes?