In Italy 8 hours on average are played per week: Xbox Series X | S more than PS5, but mobile beats everyone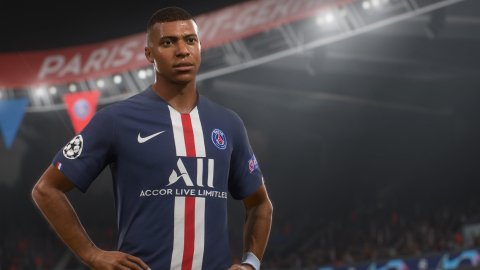 In Italy 8 hours on average are played per week
The recent data on the Italian market analyzed by Gamesindustry highlight a positive situation for our country's industry. The global market value has exceeded 2 billion dollars, but concentrated on a smaller number of players. The pandemic has increased the average number of hours played in Italy: currently they are about 8 hours a week. Mobile devices and the PC are the ones that take the most time, while among the new generation consoles the players spend on average more time in front of the
Xbox Series X
| S than the
PS5
.
The data are those provided by GSD , GameTrack and the Annie App on behalf of Iidea. GamesIndustry's analysis highlights an important aspect of the various platforms, namely the time they are used on average during the week. If on average an Italian spent 8 hours in front of a video game in 2020, the situation per platform is a little different with some surprises.
First of all, about 38% of Italians define themselves as a gamer. Mobile devices are, however, the platform capable of entertaining the longest: on average they are played for 5 hours a week on Android and iOS devices. Behind is the PC, with an average of 4.7 hours per week.
The average time Italians spend with video games. As for the next-gen Xbox Series X | S it does better than PS5. We repeat, these are the hours that are played on average by a single person on a platform, it is not a metric on the number of consoles sold or on the satisfaction of a console. The average Xbox Series X | S players spend 4.2 hours a week in the company of their console, while the
PlayStation
5 players 3.3 hours.
The incidence of the "old" handheld consoles is surprising. There are still 1.9 million people playing Nintendo 3DS, averaging 1.7 hours per week.
What do you think?
Source Have you noticed any errors?
---
Games spending passes €2bn but audience has shrunk | Italy Annual Report
Share this article
Like so many markets around the world, the Italian games industry enjoyed a record year in 2020 with total spending on hardware, software and related products rising to over €2 billion.
The latest annual report from trade body IIDEA -- which compiles sales and revenues data from GSD, GameTrack and App Annie -- shows consumers in Italy spent €2.18 billion last year, up 21.9% from the €1.79 billion recorded in 2019.
As you might expect, software accounts for the vast majority of this -- 82%, to be precise -- at €1.78 billion, up 24.8% when compared to the year before.
Digital games was the biggest revenue generator overall, at €799 million, up 32.7% from the €602 million seen in 2019. But mobile enjoyed slightly higher growth, up 33.5% to €701 million. Boxed game sales, meanwhile, dipped 6% year-on-year to €284 million.
Hardware sales rose 10.3% to €395 million, with €275 million spent on consoles and the other €120 million on accessories and hybrid toys.
Digital games was the biggest revenue generator overall, but mobile enjoyed slightly higher growth
All in all, 884,100 consoles were sold over the course of the year. This is actually down on the 950,800 units sold in 2019, despite the launch of two next-gen consoles.
IIDEA reports that sales of next-gen consoles amounted to 518,856 -- however, it's important to note that this includes Nintendo Switch. There is no breakdown offering insight as to how well Sony and Microsoft's latest devices fared when they launched in November.
The older generation -- PS4, Xbox One and Wii -- sold 300,592 units last year.
However, despite the increased spending overall, the number of Italian consumers playing video games actually shrank slightly last year.
Drawing on survey data and insight from GameTrack by Ipsos, IIDEA reports that the number of players in Italy came in at 16.7 million last year -- down on the 17 million recorded a year prior.
In the grand scheme of things, IIDEA claims this means the playerbase 'remains largely unchanged' as it accounts for 38% of Italians aged six to 64, compared to 39% in 2019.
The report says 9.4 million of Italy's gamers are men and 7.3 million are women.
Despite the increased spending overall, the number of Italian consumers playing video games actually shrank slightly last year
The biggest age category is 15 to 24 at four million players, followed very closely by people aged 45 to 64 at 3.8 million active gamers. 25 to 34-year-olds accounted for another three million, with 35 to 44-year-olds at 2.4 million.
Looking at the younger end of the spectrum, six to ten-year-olds slightly outnumber the 11 to 14-year-old games at 1.8 million compared to 1.7 million.
While there may be fewer players overall than there were in 2019, Italians did spend more time playing games -- an average of eight hours per week, which is half an hour more than the previous year's survey recorded.
During the first wave of coronavirus, play time rose to 8.5 hours per week, but then dropped down to eight hours, where it stayed during the second wave.
Delving a little deeper, the average time spent playing consoles came in at 6.9 hours per week, with PS4 the most popular device at 6.3 hours followed by the Switch at 4.7 hours.
Although there is no indication as to which next-gen console sold more units, the Xbox Series devices appear to be getting more use. Respondents spend an average of 4.2 hours playing their new Xbox compared to 3.3 hours spent on PlayStation 5.
Mobile games are played for an average of five hours per week, while PC is closed behind with 4.7 hours.
Despite taking up less of people's gaming time, mobile is the most commonly used hardware for gaming with 10.7 million respondents playing games on their smart device -- 5.4 million men and 5.3 million women. Most are Android users at 8.5 million people.
Italy is also home to 7.2 million PC players -- 4.5 million men and 2.7 million women -- and 6.7 million Italians play home consoles -- 4.2 million men and 2.5 million women.
PS4 and Xbox One are the most popular home consoles, with a combined audience of 4.2 million. There are 1.7 million Switch owners, while 1.6 million continue to play their PS3 and Xbox 360.
Interestingly, 1.9 million are still playing handhelds like 3DS. In fact, spending on these devices rose 70.7% to €30 million in 2020, accounting for 11% of all money spent on console hardware. Handhelds are even played for an average of 1.7 hours a week.
In terms of what games they're playing, you can see the biggest selling titles of 2020 below. The action genre is the biggest at more than 3.5 million units sold, but it's worth noting that more than two million sports games were purchased across console and PC -- contributing to the presence of not one, but two FIFA titles in the Top Three.
First-party PlayStation titles are also particularly popular, with Sony holding six of the Top 20 positions.
We'll have more insight into the Italian games market in our interview with IIDEA chairman Marco Saletta later this week.
Here's the top 20 for physical and digital games (in units) in Italy for 2020 (data courtesy of GSD/GameTrack):
PositionTitle1FIFA 21 (
Electronic Arts
)2Grand Theft Auto V (Rockstar Games)3FIFA 20 (Electronic Arts)4Animal Crossing: New Horizons (Nintendo)5
The Last of Us
Part II (Sony Interactive Entertaiment)6Call of Duty:
Black Ops Cold War
(Activision Blizzard)7Call of Duty: Modern Warfare (Activision Blizzard)8Tom Clancy's Rainbow Six Siege (Ubisoft)9NBA 2K20 (2K Sports)10Assassin's Creed Valhalla (Ubisoft)11Red Dead Redemption 2 (Rockstar Games)12Minecraft: Nintendo Switch Edition (Mojang)13Marvel's Spider-Man (Sony Interactive Entertainment)14Dragon Ball Z: Kakarot (Bandai Namco)15God of War (Sony Interactive Entertainment)16Assassin's Creed Odyssey (Ubisoft)17Marvel's Spider-Man: Miles Morales (Sony Interactive Entertainment)18Ghost of Tsushima (Sony Interactive Entertainment)19Gran Turismo Sport (Sony Interactive Entertainment)20Mario Kart 8 Deluxe (Nintendo)
Digital data includes games from participating companies sold via Steam, Xbox Live, PlayStation Network, Nintendo Eshop. Participating companies are Activision Blizzard, Anuman, Bandai Namco, Capcom, Electronic Arts, Focus Home Interactive, Koch Media, Konami, Microsoft, Milestone, Nacon, Paradox Interactive, Sega, Sony, Square Enix, Take-Two, THQ Nordic, Ubisoft and Warner Bros. Notable missing companies include Bethesda and Nintendo.