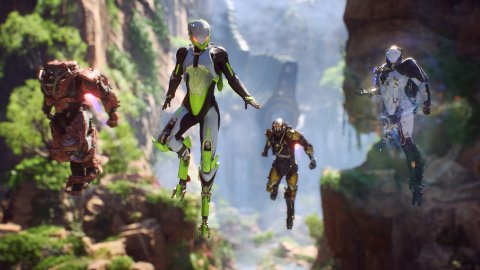 Anthem
The trail of negative news continues on Anthem, this time with the departure of director Jonathan Warner, who leaves BioWare after 10 years of activity within the company and having worked on some of the most famous titles, such as
Mass Effect
and others. br>
Warner announced his departure from BioWare in a message posted on Twitter, in which he reported that yesterday, March 26, was his last day on the team, after 10 years of development within. of the company. It was a simple message of greeting and thanks to colleagues, without delving into the matter too much.
It is likely that the latest decisions taken by
Electronic Arts
on the fate of the game, such as the cancellation of the Anthem project Next, have influenced Warner's decision, who thus finds himself leaving BioWare after having previously worked on Mass Effect 3, Star Wars: The
Old Republic
, Dragon Age and Anthem.
Work continues at BioWare on the new Dragon Age and Mass Effect, but evidently for Warner it was no longer the case to move forward within the team, or perhaps he found further stimuli elsewhere, waiting to know where his career will continue.
Source
---
Anthem Director Leaves BioWare
Jonathan Warner leaves after nearly a decade at the studio.
BioWare's Jonathan Warner has announced that he has left the studio, moving on after nearly a decade at the developer. He hasn't said what he's going to be doing next, instead only stating that he's "moving on to do new things." Whether or not that means he will still be in the games industry remains to be seen.
Warner was most recently the director of Anthem. The looter shooter was met with criticism upon launch, and did not perform as well commercially as EA had hoped, quickly losing its playerbase owing to a lack of post-launch updates and a similar lack of necessary fixes to the base game. BioWare was working on an overhaul of the game dubbed Anthem Next, but that was recently officially canned by EA.
Prior to Anthem, Warner was also the game director on Mass Effect Andromeda, before which he served as producer on Mass Effect 3 and its post-launch content. Since May 2019, he had also been BioWare's chief of staff.