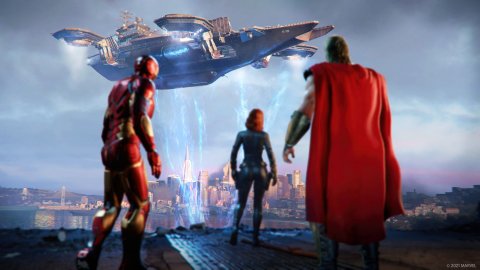 Marvel's Avengers
The official Twitter account of
Marvel
's Avengers, the game from Square Enix and Crystal Dynamics, has announced that the costumes inspired by the MCU (Marvel Cinematic Universe) will be made available in the game only for a fee, precisely through microtransactions of the game's premium currency.
Earlier this month, the developer of Marvel's Avengers announced a new event (Red Room Takeover) scheduled for this spring. The event is expected to reward players with various prizes, which also appeared to include costumes inspired by the MCU. Now, however, the official account of the game has specified that the Marvel Cinematic Universe costumes will be available exclusively through the internal store and will be purchasable with credits.
This news has not met the favor of Marvel's players. Avengers. Some fans had thought that these clearly highly anticipated costumes would be part of the game's free content. In fact, as you can see in the tweet at the bottom, the original sentence gives just this impression.
However, it must be emphasized that Crystal Dynamics and Square Enix offer every new playful content for free, so it is understandable that cosmetic elements of this type are paid. The problem in this case is the initial incorrect communication: it would be better to be more precise from the beginning, of course.
Finally, remember that Black Panther was announced with a trailer. Finally, again with regard to Marvel's Avengers, here is the analysis of Digital Foundry: better on
PS5
or
Xbox Series X
| S?
Source