Oddworld Soulstorm in the home straight
After the publication of a new trailer of Oddworld: Soulstorm on the occasion of the spring edition of the
Future Games Show
, the
title returns to
show itself in action in a rich gameplay video.
From the US editorial office of IGN, an unreleased video accompanies fans of the historic saga to discover one of the many levels that await the public in this new chapter. To tell this interesting insight is none other than Lorne Lanning, creator of the character of Abe and of his videogame imagery. The gameplay session proposed by the video - which you can view directly at the opening of this news - offers an overview of about 12 minutes on the game mechanics and aesthetics that will define the experience proposed by Oddworld: Soulstorm.
Leaving you to watch the movie, we remind you that overall the Oddworld Inhabitants team aims to offer about 20 hours of gameplay on Oddworld: Soulstorm. The production
will be available
on the videogame market starting next Tuesday 6 April, with an expected debut on new and previous generation
Sony
consoles and PCs. In addition to
PlayStation
4 and PlayStation 5, Lorne Lanning's new creature will reach the shores of the
Epic Games Store
in particular. We also remind you that the
game will be
free on
PS5
for PlayStation Plus subscribers.
---
Oddworld Soulstorm New Gameplay Trailer Shows Off '2.9D' Cinematic Storytelling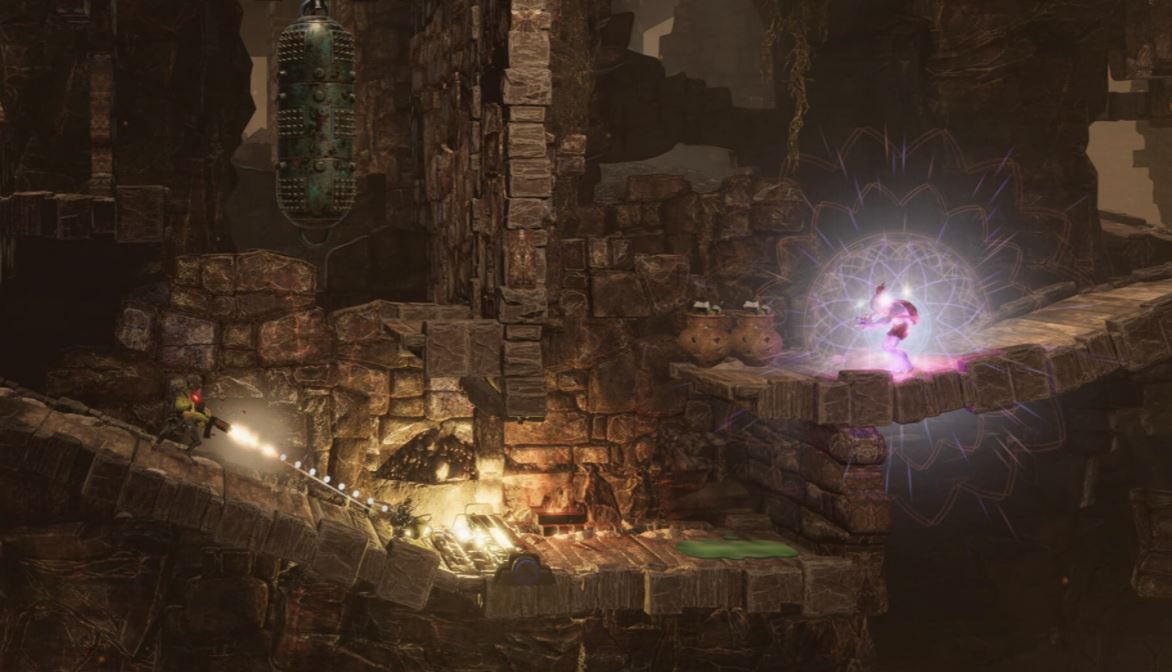 With its release just days away, Oddworld Inhabitants treated everyone to a brand new gameplay for its forthcoming platformer puzzler, Oddworld Soulstorm.
Narrated by studio head honcho Lorne Lanning, the trailer leaned heavily into how its self-styled '2.9D camera' allowed for more environmental and cinematic storytelling.
In addition to that, the trailer did a good job of showing off the various puzzles, traps and obstacles that our hero Abe must overcome as he seeks to free his bretheren.
You can catch the new Oddworld Soulstorm trailer below:
Oddworld Soulstorm is set to release for PS4 and PS5 on April 6th, 2021. It will also be part of the PlayStation Plus April 2021 free game selection for PS5 owners.
If you didn't catch the show live, you can watch the Future Games Show: Spring Showcase here and also catch up with every announcement from the showcase.