Rustler
We have already talked a lot about Rustler in the past, even in our dedicated preview that you can find at this address. Now, the fantastic and ingenious medieval GTA has finally received a new trailer that goes to reveal one of the most crucial information. Among all the details we have received over the past few months, the release date and the consoles on which this very interesting experiment will be released were missing.
What has already been defined several times as the medieval GTA has attracted the attention of fans from the first announcement. The title developed by the guys of Jutsu Games and published by Modus Games takes us back in time making us live an incorrect and irreverent medieval era. To this mood we add an open world game structure, in which players will have to complete various quests to proceed in their adventure.
With Rustler we are certainly not faced with a title that squeezes the eye to the most recent chapters of GTA, but the upcoming title refers to the very first chapters of the Grand Theft Auto saga; those with an overhead view and released on PC and the first PlayStation. This return to the past gives us an experience that right now is out of the box, capable of showing itself captivating even in the new trailer with a short duration of one minute and a little more.
Rustler - Release Date Reveal Trailer
You'll play as anti-hero Guy, Saddle up and prepare to complete quests, terrorize townspeople, shoot cows into the sky, and cause absolute ruckus as a medieval marauder.
Coming to Xbox One / Series X | S,
PS4
,
PS5
, Switch and PC on Aug 31st pic.twitter.com/PRKnP6b0DR
- Idle Sloth (@ IdleSloth84) May 19, 2021
As announced a few moments ago through the new trailer, Rustler will finally be released on August 31st. The medieval GTA will be made available on multiple platforms such as: PlayStation 5, PlayStation 4, Xbox One,
Xbox Series X
| S,
Nintendo
Switch and PC (via Steam). We just have to wait a few more months and then we will be ready to put the Middle Ages to fire and sword.
If you prefer the original GTA,
you can buy
the infinite GTA 5 on Amazon at this address.
---
Rustler, The Medieval Crime Caper From Modus Games, Is Coming To PS5 And PS4 On August 31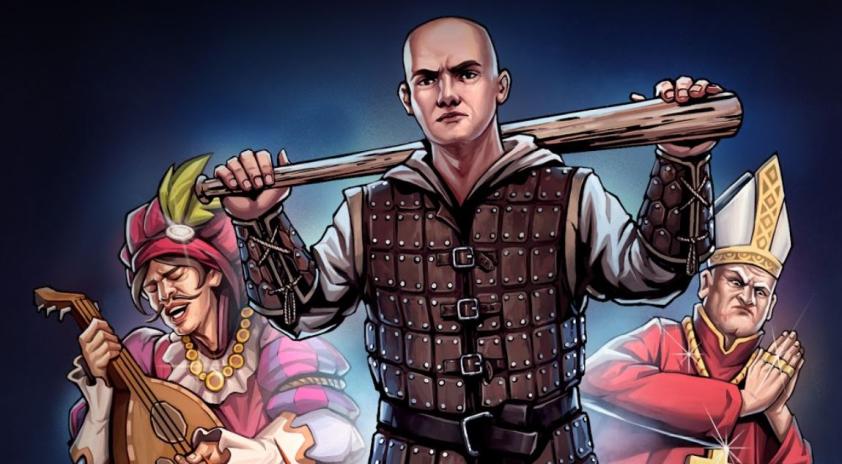 Modus Games has staple-gunned an August 31 release date to Rustler for PS5, PS4, PC, Xbox Series X/S and Xbox One.
To celebrate the Rustler release date, the studio also released a new trailer for the crime-filled romp, which you can check out below.
Rustler sees players controlling Guy, an anti-hero brigand on a quest to triumph in The Grand Tournament for an illustrious prize. Along the way, you'll tackle numerous quests, unleash terror on the local townsfolk, launch cows sky-high, and engage in all sorts of medieval-fuelled mayhem.
Think of it as a bit of Grand Theft Horse, if you like!
Related Content – Sony PS5 Complete Guide – A Total Resource On PlayStation 5
The game takes place in an open-world setting a employs at top-down perspective to keep track of your thuggish antics, as Guy seeks to win the princess's hand in marriage in a game set against the backdrop of a wonderfully historically inaccurate medieval setting.