Halo, TV series: video changes the sounds of the weapons with those of the games, is it better than the original?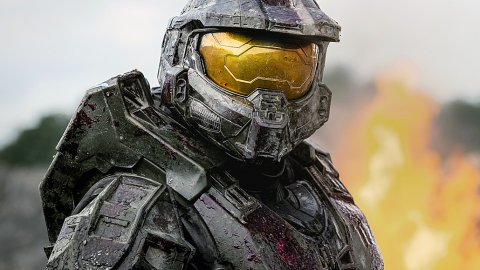 Halo, TV series
The Halo
TV series is
finally here and some YouTubers have used it to change the sounds of the weapons shown during the episodes available for now. Instead of the original sound created for the series, his own weapons from the games were used. You can see and hear the video above.
The Halo video was originally created by the Youtuber Eliteious, but was then edited in short snippets by YouTuber Visioncy. The video above is from the latter. In the video we can see an Assault Rifle, Plasma Pistol, Chaingun Turret, and a Magnum. Each weapon was accompanied with the sound of the games, keeping the other sounds intact. It is not a professional job, but the result is still pleasant and well done.
What do you think? Are the gun sounds of the Halo games nice and appropriate for the TV series? Or is Paramount's original version your favorite?
In our Halo 1x02 review we explained to you that "It's still hard to judge the Halo TV series. Episode 1x02, Unbound , in fact, it is the classic transition episode in which the writers take some time to explain more calmly some of the dynamics presented with the pilot, better defining the mood of the Master Chief, the power relations between the Covenant and USNC and beginning to define Cortana's role. This is a real start, which we hope will give the Paramount + series the depth it deserves. "
Source Have you noticed any errors?
---
First Episode of Paramount+ Halo TV Series Now on YouTube
Entertainment
Published on April 3, 2022 Jake Su
Master Chief has recently moved from Halo video games into the television arena, with the TV series debuting on Paramount+. Despite what reservations fans might have about the move, there is still much to like about the different way it takes in storytelling. However, for those of you who have not yet watched the show, the first episode of the Halo TV series is now live on the Paramount+ YouTube channel.
It is an interesting move for sure, just like a game demo that is meant to entice viewers to jump on another streaming service. With the first episode being free, you can decide for yourself if the Halo show is worth subscribing to Paramount+.
Considering that there are plenty more shows in the works that are using video games as source material, this could be the best way to get players on board. By giving us a taste of what is to come without necessarily investing in a service, the ball is pushed further into consumers' courts to decide.
Master Chief is not just moving into television, with a crossover with social deduction multiplayer game Among Us now live as well.
If you are wondering just what the fuss is all about, catch the first episode of the Halo TV series on Paramount+ below. Just take note that you will have to be in the right region to watch: