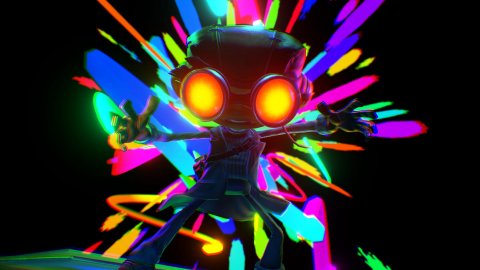 2021 has been a year full of quality games and one of them is Psychonauts 2. The Double Fine game was a critical success, but did audiences like the Double Fine adventure? According to the game's art director, Psychonauts 2 has become the company's best-selling game.
This suggests that Pyschonauts 2 has sold at least more than 1.7 million copies, on PC,
PlayStation
and
Xbox
. As indicated by Idle Sloth below, the original Psychonauts was Double Fine's best-selling game and had sold 1.7 million units (data updated as of December 2015). This means that the following has exceeded that figure.
Obviously we don't know the exact figure: Psychonauts 2 may have sold 1.8 million copies as well as 3 million. We are ruling out that it has exceeded seriously higher figures, as an announcement would probably have been made in a big way. In any case, it is a success, considering that the saga was away from small screens for a long time.
In our review we explained to you that "Psychonauts 2 honors its predecessor. Tim Schafer is back with his brilliant writing and his ability to create fantastic worlds, tackling complex issues with due depth, but always with the right irony. In this it has not changed since the days of Monkey Island, but has only been refined, evolving and maturing. The essence is that we are faced with an excellent title, amazing from start to finish and full of a variety that you will hardly find elsewhere. Play it at all costs, whether you have
to buy it
or if you are an
Xbox Game Pass
subscriber. "
Source Have you noticed any errors?