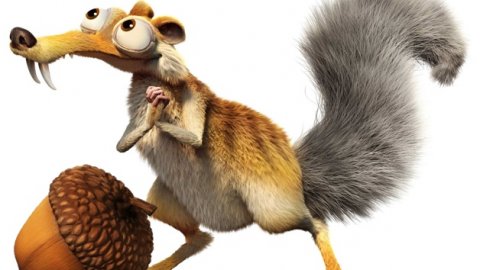 Jurassic World Evolution 2
A modder decided it was good and right to replace the dinosaurs from
Jurassic World Evolution 2
with characters from the animated series Ice Age. Yes, let's talk about Scrat and associates. From here was born the mod "Ice Age Replacer Pack", of which we can see a short clip starring the most famous saber-toothed squirrel on the planet:
Downloadable from the usual NexusMods, the Ice Age Replacer Pack adds the models of the aforementioned Scrat (replacing Compsognathus), Manny (replacing Nasutoceratops), Sid (replacing Homalocephale) and Diego (replacing Chungkingosaurus).
The modder , NanoLancensis, points out that Manny and Diego can't live in the same habitat, unless they play in sandbox mode with comfort turned off. All models were ripped from the PC version of "Ice Age: Dawn of the Dinosaurs". The promise is that, when Frontier makes it possible, the quartet will be added to existing species, rather than replacing some. Who knows if then it will also be possible to introduce the iconic Scrat peanut ...
Before leaving, we invite you to read our review of Jurassic World Evolution 2, reminding you that the game is available for PC,
Xbox
One ,
PS4
,
PS5
and Xbox Series X
and S.
Source Have you noticed any errors?