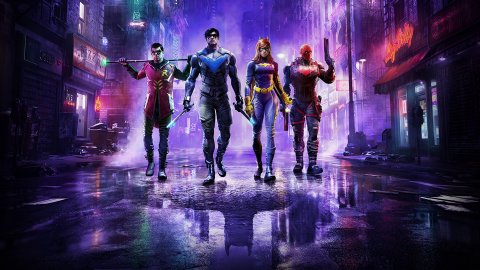 Warner Bros Montreal works on another game besides Gotham Knights
The development team responsible for Gotham Knights, Warner Bros. Games Montreal, is also working on a second game, according to what emerged from the LinkedIn profile of one of the developers, of which practically nothing is known yet.
We talk about one of the Senior Artists who is currently working on some aspects of Gotham Knights, but who in the profile also shows an unannounced game developed practically at the same time, for which he has designed some features, while continuing to work on the game based on the CD Comics license.
WB Games Montreal has so far only worked on games based on the Batman brand: the debut game was Batman: Arkham Origins and contributed to the development of Rocksteady's Batman: Arkham City.
This might suggest that the
new game is
just another Batman chapter, given the previous experience.
On the other hand, as we have seen, in Gotham Knights it
will not be
present the Dark Knight, as he focuses on the use of his fellow Nightwing, Robin, Red Hood and Batgirl in a Gotham City orphaned by Bruce Wayne. Could there be a side project on Batman by WB Games Montreal? We'll see.
Source Have you noticed any errors?