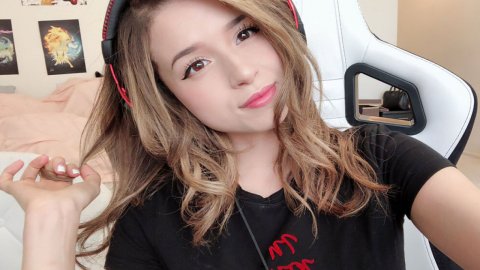 Imane "Pokimane" Anys
is one of
the most popular streamers on Twitch around the world. However, her level of fame also causes some problems. Fans often don't understand what the limits are and become obsessed with their favorite creators, experiencing an asymmetrical shareholder relationship. Pokimane has therefore decided to be brutally honest with their fans.
During a recent stream, Pokimane said, addressing a user: "You have created so many accounts just to ask me absurd and random questions about my friends. . 'Have you met this person?', 'Why don't you follow this person?', 'Do this, do that' ... Enough. And your account was created on November 9th because I have banned you so many times. if you see someone doing this, please tell them to stop. "
Pokimane Pokimane then continued:" It's weird and it's hateful. I love all my friends, but please stop looking to psychoanalyze or micromanage my friendships or relationships with others. Or to ask so many strange, repetitive and obsessive questions. I live my private life off-stream. "
Unfortunately, expose yourself to a large audience and become famous carries with it the risk of running into fans who become obsessed with the private and they think
they are in
a relationship with the creator. In addition to banning accounts and trying to entice your audience into healthy behavior, though, there often aren't many ways to defend yourself.
It was also recently mentioned that Pokimane is now co-founder and Chief Creative Office of RTS, talent management company.
Have you noticed any errors?