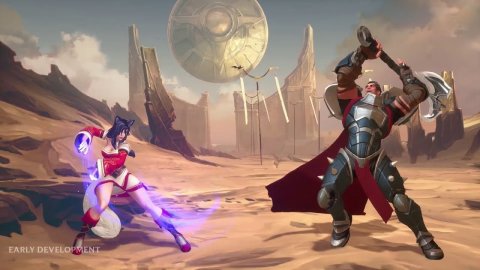 Project L
A Riot Games in great shape, at least from the point of view of videogame projects, has published a video of the fighting game at Project L meetings, with characters taken from the world of Runeterra, to show the progress made in the development phase.
Some interesting information was also provided: we will not play it in 2022, but it was reiterated that
development is
proceeding quickly. New information will be given in the first part of the second half of 2022.
The video is introduced by Tom and Tony Cannon, who then leave room for game sequences, in which we can see some of the characters give it to each other. , between super moves and hyperbolic combos, made even more technical by the presence of assists. Riot Games probably wants it to be a valid title on the competitive scene.
We'll see how
this Project
L will turn out, which apart from everything seems to us another notable addition to the videogame universe of Riot Games, which is working very well to expand the scope of its intellectual properties beyond live titles service.
Have you noticed any errors?