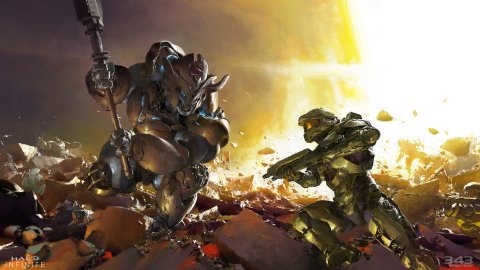 Halo Infinite multiplayer was a hit from day one - November 15, 2021 - and hit record figures on Steam, becoming the
Xbox
Game Studios' contemporary multiplayer (200,000) game, beating the previous record of The Master. Chief Collection. However, Battlefield 2042 has popped up on the horizon. Did this cause the results to be reversed? No. Halo Infinite boasts nearly double the number of Battlefield 2042 players.
Through Steam we can see that on November 19, 2021, Battlefield 2042 launch day, Halo Infinite had 140,536 players, compared to the opponent's 90,136. A domination since D1, which however strengthened the following day. On November 20, in fact, the work of 343 Industries reached almost 200,000 players, against the approximately 100,000 of the shooter by EA and DICE.
Craig is happy with the results obtained by Halo Infinite Obviously we must not forget a detail : Halo Infinite is
free to play
, so it is clear that it can attract a greater number of players, especially in the early days during which many onlookers will try the game and then abandon it. Additionally, Battlefield 2042's 100,000 is a remarkable achievement for the series, albeit not impressive in absolute terms: Outriders (new IP, by the way) got 125,000 concurrent players in the first period.
Doesn't help probably the fact that Battlefield 2042 on Steam is among the 10 lowest rated games by users.
Source Did you notice any errors?