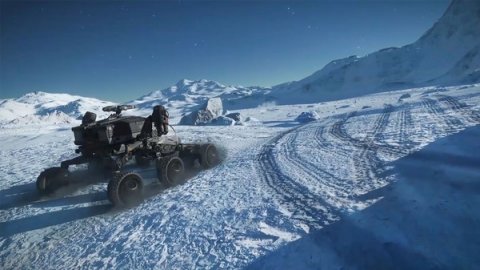 Elite Dangerous
David Braben, the legendary boss of Frontier Developments, wanted to intervene personally to apologize to the players for the many problems that have emerged in recent days following the launch of Elite Dangerous: Odyssey.
The awaited expansion of the popular space flight simulator is suffering from several problems that have a little annoyed the very demanding community of players. "First I
would like to
wholeheartedly apologize to those who are having problems these days," Braben wrote on the Frontier forum.
"I want to assure you that we have taken these problems seriously and fixing them is our priority number one." A second update is already in the works, but it won't be the last. "We will continue to work on updates to address issues and improve stability further," Braben said. Which concluded by asking for "patience and support" during this period.
Despite the long beta phase, the PC version of Elite Dangerous: Odyssey came out with a whole host of problems such as crashes, rather poor performance, buggy missions and little optimization. One thing that prompted fans to storm the Elite Dangerous: Odyssey Steam page with negative reviews.
In the hope that these issues will be fixed soon, we remind you that our Elite Dangerous: Odyssey review is in workmanship, also to try to analyze the quality of the game after these updates.
Source Did you notice any errors?