Xbox Series X: From Software's exclusive game in development according to a report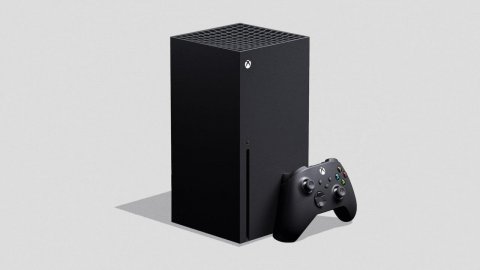 Xbox Series X
According to a new report,
Microsoft
has secured a new exclusive for its next-generation console,
Xbox Series X
| S. Specifically, Microsoft would be working with From Software - creators of Dark Souls, Sekiro, Bloodborne and the future Elden Ring - for the creation of an exclusive game, precisely a sci-fi RPG, published directly by Microsoft (in other words , it would be a total exclusive, not a temporal one).
Unfortunately that is all the report allows us to find out about this alleged new exclusive game from From Software for the Xbox Series X | S. If true, it would certainly be a strong point for the Microsoft console: From Software has been one of the public's favorite studios for years and, let's remember, the latest exclusivity deal allowed the creation of Bloodborne, one of the best titles in the world. past generation.
The report comes from
Windows
Central's Miles Dompier, who, however, states that for now it is a collection of information based on rumors that he has been able to hear. We cannot therefore say that this is 100% legitimate and correct. It is also possible that Microsoft and From Software were in talks for an exclusive game for the Xbox Series X | S, but that everything has already vanished and that the leakers are not aware of it.
Exclusivity or not, the players would certainly be curious to see a new game from From Software, especially if in the sci-fi genre: the team has always opted for historical settings (more or less accurate) and in the souls-like field has never attempted the path of science fiction . For now, however, we have yet to find out anything official about Elden Ring, so any information on the studio's new project will likely have to wait.
Speaking of Elden Ring, it seems that PvP will return and "the trailer hasn't revealed anything important".
Xbox Series X will be able to count on an exclusive game From Software? Source
---
The Xbox Series X and S are available at Best Buy [Update: Series X sold out]
© Photo by Vjeran Pavic / The Verge
Best Buy has randomly restocked supplies for both of Microsoft's recently released next-gen consoles: the Xbox Series X and Series S. Like some other gaming gadgets released late last year, these consoles are extremely difficult to buy, but if you move quickly, you can grab one right now.
CONSTELLATION BRANDS, INC.
If you are new to the Xbox console family, Costco is also selling a Series S console bundle with an extra controller for $340.
If you secure either console and wonder what to buy next, you might want to think about what games to add to your library. But if you're unsure what to get, I suggest buying a subscription to Xbox Game Pass for console or Game Pass Ultimate. I strongly suggest Xbox Game Pass Ultimate as it includes additional perks, most notably a membership for Xbox Live Gold.
I also advise you to buy an extra controller if you are playing a game with a local co-op with a friend or family member. When it comes to additional storage, both consoles are rather limited: 512GB on the Series S, 1TB on the Series X. You can buy an SSD expansion card that only comes in 1TB, and it is very expensive, costing $220.
If you plan to download some older games, but want to save your limited SSD, you can grab an external hard drive.