The AI ​​for a video that pays homage to Daft Punk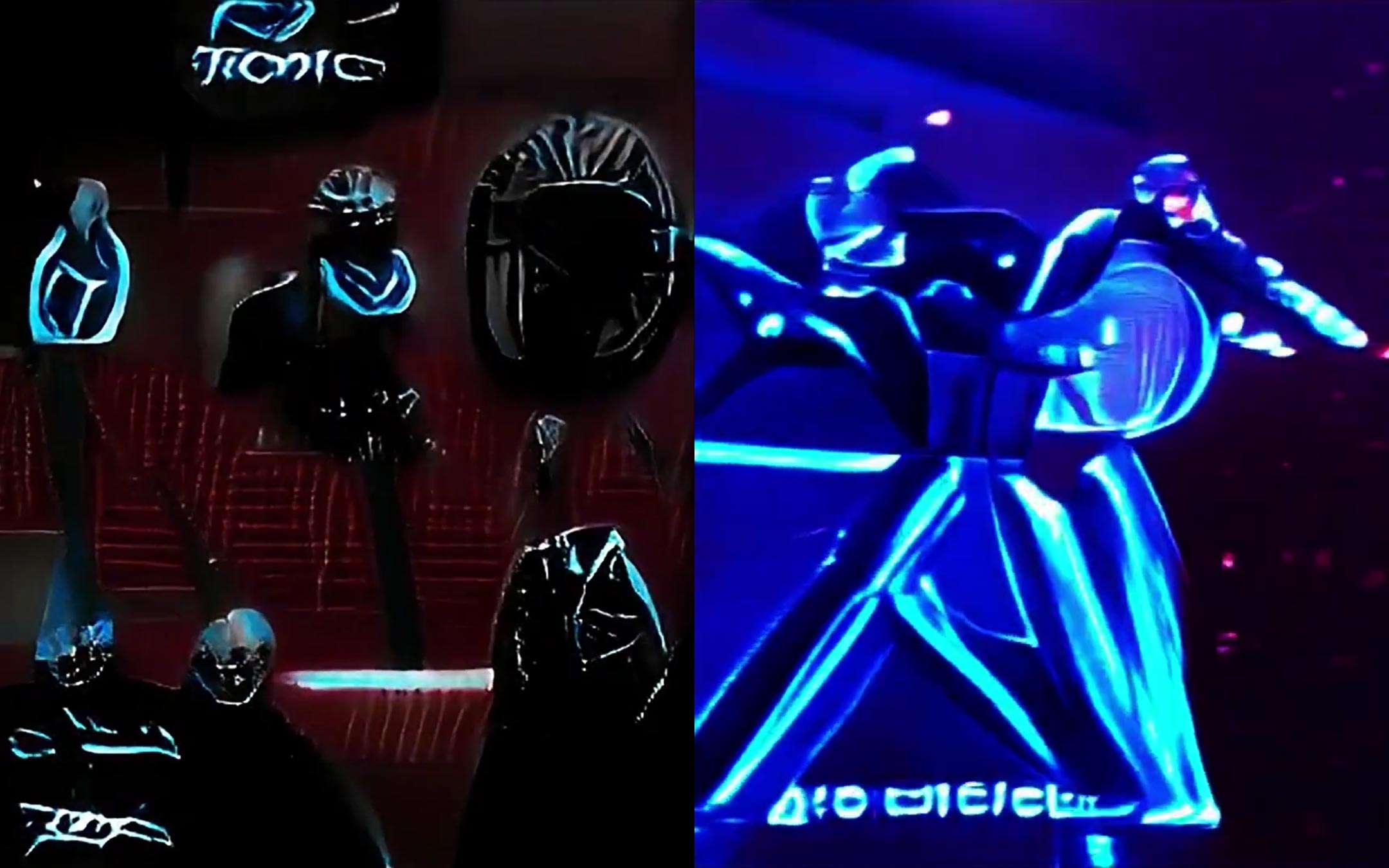 The news of the dissolution after 28 years of activity came a bit like a bolt from the blue for Daft Punk fans. Many have paid tribute to the duo, author of four studio albums and countless collaborations in their nearly three decades of career. One deserves to be mentioned also on these pages because it is based on the use of an
artificial intelligence
.
Daft Punk, Voyager: the video created by AI
The artist and composer Glenn Marshall on his
YouTube channel
. The video is generated by Story2Hallucination (GitHub) software, an altered version of the Big Sleep (GitHub) program capable of converting text into images. It works by transforming sentences, paragraphs or combinations of words into animations with a somewhat psychedelic style, deliberately recalling that of Tron. In this case the algorithms have been fed the strings "robot headgear", "robot heads" and "robot disco".
The song chosen is Voyager, extracted from the album Discovery 2001. Below is the original clip.
Below is the video entitled Epilogue that the duo published on February 22 on their channel to say goodbye from the music scene. It is an excerpt from Electroma, a 2006 feature film directed by Thomas Bangalter (one of the components along with Guy-Manuel de Homem-Christo). Curiously, the sequence chosen for the farewell is precisely the one that during the presentation of the film at the Cannes Film Festival caused a considerable number of spectators to leave the room, annoyed by the sequences considered excessively dilated.
Returning to the artificial intelligence employed, here are some examples of the images generated by Big Sleep.
The definitions given to the algorithms are in the order "a pyramid made of ice", "a lonely house in the woods" and "the tragic intimacy of the eternal conversation with oneself".
Source: Glenn Marshall Neural Art on YouTube