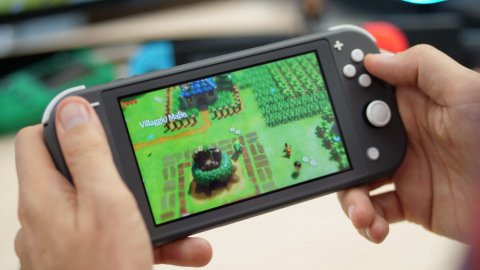 Nintendo
Switch Pro will improve resolution and frame rate of old games practically automatically, depending on how the titles have been programmed: an insider reported on the Resetera forum.
Yesterday we reported a rumor according to which Nintendo Switch Pro will use NVIDIA's Lovelace architecture. Well, according to this new source, the console will improve the quality and performance of the titles currently available in a similar way to what is seen with backward compatibility on
PS5
and Xbox Series X
| S.
Commenting on the rumors on the support at the DLSS of Nintendo Switch Pro, now quite numerous, the insider also said that he had heard that this technology could only be used in docked mode and not in portability.
This source finally talked about reveal and release , however, going against the trend: in his opinion Nintenod Switch Pro will be presented this year but could arrive in stores only in 2022, although the original plans were aimed at 2021.
As with all the rumors we have reported so far, it is clear that the words of this NateDrake of the Resetera forum must be taken with a grain of salt. However, there is certainly one constant that we practically take for granted: Switch Pro exists, there is no doubt now.
Source