Did Hideo Kojima have a Stadia horror in development? Google denies it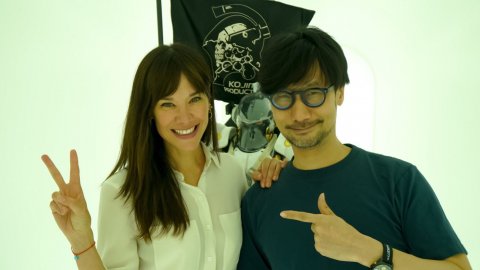 Update:
A new rumor has been circulating in the past few days indicating the possible existence of a new
horror game
developed by Hideo Kojima for
Google Stadia
. The rumors claimed that the work had been canceled. Now, Google
has release
d an official statement to GamesRadar + microphones and denied it. The Mountain View company has denied the existence of such projects and the veracity of the VGC reports.
Original News:
It seems that the closure of the internal development teams of Google Stadia has resulted in also the cancellation of projects with important personalities such as Hideo Kojima and Yu Suzuki, with whom it seems that there were development agreements that were then wrecked by the reorganization decided by Google.
With the decision taken at the beginning of February, which has seen Google Stadia close internal teams, cancel exclusives and change organization, it seems that several projects have remained blocked and in fact canceled, at least in their original form.
Among the news that emerged in recent days is the cancellation of a multiplayer game led by Francois Pelland, creative ex-
Ubisoft
who had worked on Assassin's Creed and titled Frontier (tentative name), as well as a sequel to Journey to the
Savage Planet
, but also emerged of the particularly illustrious names in this general reorganization.
Hideo Kojima had an agreement for the development of a game on Google Stadia, which according to reports from VGC and the sources contacted by this could be the famous episodic horror of which it has been spoken on several occasions. This could still be the project canceled a while ago that pissed Kojima a little last summer, so the issue may be older than the recent reorganization.
Even Yu Suzuki, historical
Sega
figure for whom he created OutRun, After Burner, Virtual Fighter and Shenmue (among others) seems to have some projects underway on Google Stadia, but these too would have remained blocked from the changes made. It is likely that these projects, if they were already in an advanced state of development, could still emerge on the market with different agreements, perhaps on other platforms, but for the moment these are only rumors.
Meanwhile, new backstories have also emerged on the problems surrounding the Google Stadia project, including insufficient sales and crazy investments.
Source # 1 Source # 2