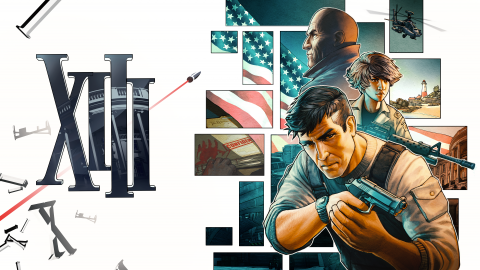 XIII
Microids and the developers of Tower Five have released a
new gameplay trailer
of XIII for PS5 that offers a taste of the improvements that will be made to the game with the free update scheduled for the month of September, in conjunction with the launch of the
Nintendo
Switch version.
Launched on
PS4
, PC and
Xbox
One in November 2020, the XIII remake has arrived on the market in a sorry state. Since then the developers have rolled up their sleeves to fix the game's flaws in view of the launch of the Nintendo Switch version and at the same time have worked on a free update for the currently existing versions.
The gameplay video published by Tower Five It was recorded
on PS5 and
shows some of the changes the developers are working on, including improvements to enemy AI and art direction. There have also been changes to the framerate, which reaches
60fps on PS5 and
, although
it is not
shown in the video, multiplayer for 13 players has also been added.
The remake of XIII will be available for Nintendo Switch from the 13th September and the same day the free update for the PlayStation, Xbox and PC versions of the
game will be
released.
Source Did you notice any errors?
---
XIII Remake Was a Flop; Here's Gameplay From New Version
News video games 16 August 2022, 16:17
The re-release of the XIII remake has been confirmed for September. At the same time, the game will debut on Nintendo Switch, and other platforms will receive a next-gen update. See the game in action.
There's no denying that the 2020 remake of XIII - a refreshed version of a 2003 FPS - was, to put it mildly, a flop. Studio Microids has, however, attempted to save the franchise by announcing a re-release of yet another remake.
A new remake from an experienced studio
The decision to re-release the project was revealed a few weeks back. Now Microids has shared the details and a short announcement:
'In order to achieve quality standards and offer an optimal gaming experience, Microids decided to entrust the development of XIII Remake to the French studio Tower Five,' reads the official announcement on Steam.
So yet another studio is working on the project .. We would like to remind you that the remake, released in 2020, was the responsibility of PlayMagic.
The new remake is first and foremost:
improved graphics and performance,
far fewer bugs,
improved enemy AI,
improvements, such as a better HUD or refined sound editing,
novelty in the form of multiplayer for up to 13 players,
30 fps on Switch and 60 fps on PS5 and XSX/S.
Release in September; next-gen patch for free
The publisher also released a gameplay video for the PlayStation 5 console:
In addition, the publisher revealed , that the new version of the re-release of the remake of XIII will launch on September 13, 2022, including on Nintendo Switch. On all other platforms, the new features will be made available for free in the form of a free update, as long as you have purchased the game before that point. The title can currently be purchased on Steam, in PlayStaion Store and Microsoft Store.
XIII - official website