Oppo Band 2 is official
Oppo Band 2 is official. The Chinese company proposes the next model of the wearable much appreciated in its first generation.
What immediately catches the eye is the new and large display with many new colored dials and two-tone strap.
The new Oppo wearable is attentive to sport, supporting up to 100 training modes. It also automatically detects walking, running, elliptical machine and rowing machine. Although small and comfortable, it is still equipped with many sensors such as:
6-axis motion sensor; heart rate sensor; blood oxygenation sensor.
Thanks to the synergy between these and the programmed algorithms it is possible, for example, to have a sport such as
tennis
monitored in detail. In particular, he
will be able to
trace the movements that indicate the hits on the ball and the swing of the racket. In addition, the software encourages the user to lead a healthy lifestyle, remembering to drink and take a few steps if it should detect a sedentary lifestyle.
The autonomy declared by the manufacturer is of 14 days and it is possible to use it for a whole day leaving it to charge for only 5 minutes.
Price and availability for Italy will be communicated at a later time.
---
The Oppo Band 2 could hit the global market soon
The Oppo Band 2 will soon be on sale all over the world. This fitness band has been spotted on a site for certifying products, which means it will soon be available on the global market. Even though this product has only been released in China, it has a 1.57-inch AMOLED screen and many features for tracking your health. This big screen band has been the subject of many leaks and official announcements.  
Noted tipster, Mukul Sharma spotted the Oppo Band 2 with the model number OBBE215 on the IMDA website. We all know that this list doesn't give any details about the product, but it shows that it will be on the market soon.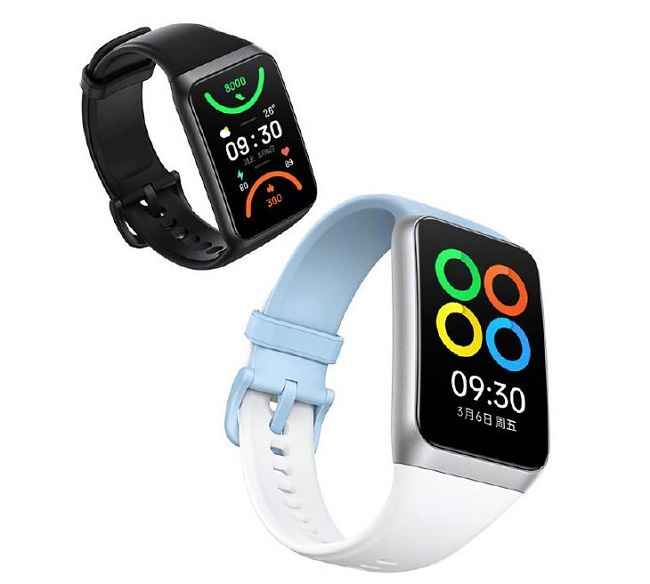 Oppo Band 2 Price
Along with the OPPO Watch 3 series, the Oppo Band 2 was also released in China last week. The standard version of the Oppo Band 2 costs 249 Yuan (roughly Rs. 2900), while the NFC version costs 299 Yuan (roughly Rs. 3500).
Oppo Band 2 Specifications
In terms of the OPPO Band 2's features, it has an AMOLED screen that is 1.57 inches across, which is the same size as a smartwatch. It only weighs 33 grams. A lot of changes have been made to this square-shaped smartwatch.
The OPPO Band 2 has an Apollo 3.5 processor with 8 MB of PSRAM and 128 MB of Nand storage. It has a 200 mAh battery that can keep it running for 14 days. It has a fast charger that is held in place by magnets.
It has more than 200 different dials. It also has an NFC chipset and 100 sports modes. It is known for its contactless payment system. This band can track your heart rate24/7. It also has things like tracking your sleep. It has Bluetooth V5.0 built in.