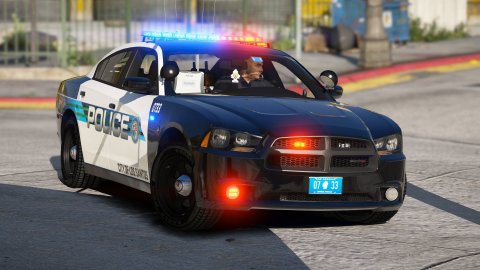 Xbox
Halton police recently had to communicate on Twitter that changing the
Xbox
account password is not a sufficient reason to request intervention from agents. It seems, in fact, that a boy called 911 after his mother changed the password that allowed him to access his profile as punishment.
The threat of removing the password on the phone or consoles is become one of the biggest bogeys in the relationship between parents and children. One of those things that can bring even the most rebellious young people back to milder advice. This is the ultimate threat, more incisive than "I'll take away Netflix", especially now that you can no longer prevent you from leaving the house.
But when a limit is crossed, a mother (or father) cannot refrain from lowering the steel mallet. Except that in some cases young people do not take it well and think that such a gesture is going to damage their rights and freedoms. So much so that one of them, a boy from Halton, a small town near Toronto, decided to call the police to force his mother to give him back access to the Xbox.
The cops obviously did not intervene and indeed they have communicated to the rest of the community that a dispute of this type is not a sufficient reason for the agents to intervene. The tweet is accompanied by a gif of The Office, to make people understand the seriousness of the message.
Have you ever had such a situation? What have you done?
Source
---
Microsoft's Xbox Series X / S consoles are in stock again at Target
Photo by Tom Warren / The Verge
Microsoft's Xbox Series X and Series S consoles are some of the most sought-after consoles to buy right now. Those looking for another shot to get either console can buy one right now at Target. You will have the option to pay for either console in full or through Xbox All Access, allowing you to get either console upfront at no cost.
Similar to the PS5 restocks that went up earlier this morning, Target is limiting the purchase of these next-gen consoles to in-store pickup only. Not every store has the next-gen Xbox hardware in stock and the ones that do have a very limited supply.
]]>Xbox Series X / S
Prices taken at time of publishing.
The Xbox Series X is Microsoft's flagship console, serving as its most powerful (and biggest) option that costs $499.99. While the $299.99 Series S is aimed at smooth 1440p performance, the Series X is focused on fast 4K gameplay.
Fewer than five units are available at my local Target.
Once you secured your next-gen Xbox, I would suggest stocking up on games and accessories that will allow you to get the most out of your new console.
Several of the most popular games to play on these consoles include third-party titles like Yakuza: Like a Dragon. Additionally, some popular Xbox One titles like Halo: The Master Chief Collection and Gears 5 have all received graphical updates that take advantage of the next-gen hardware.
Of course, if you are unsure what games to buy, you could always subscribe to Xbox Game Pass Ultimate, which gives you access to a slew of first- and third-party titles from various developers and publishers.
]]>Yakuza: Like a Dragon
Prices taken at time of publishing.
The latest Yakuza game, Like a Dragon, puts a turn-based RPG spin on the series. In that way, it's very different from its predecessors, but its signature humor is still intact.