Nintendo: the cloud is not a priority, but the company is attentive to the future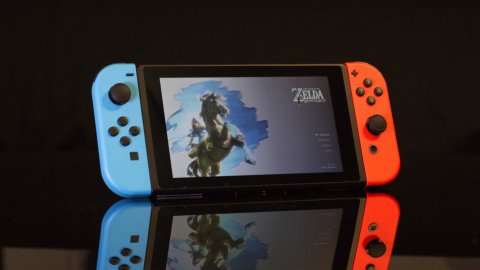 Nintendo
Nintendo
president Shuntaro Furukawa recently gave an interview with Nikkei and revealed new details on the strategy of the great N. It seems that cloud gaming, considered the future by many companies, is not a priority for the Kyoto company. That said, Nintendo is always looking forward to the future and exciting new technologies.
Furukawa said: "As the popularity of smartphones increases, our strategy is to grow the number
of people who
play our Nintendo games. . People all over the world love video games using smartphones, personal computers and dedicated game consoles. I'm sure new offerings like cloud gaming and streaming will emerge, but they won't be a priority when choosing which game to play. "
The president of Nintendo goes on to say: "I think the most important thing is the content of the games as well as the type of game
you can play
. At the same time, technological advances could make a big difference to the gaming experience. in and of itself. Since it is a possibility, we are always actively looking for technologies that can be the starting point for something fun. "
In other words, Nintendo's focus is on using technology to bring new kinds of experiences to their fans, rather than leveraging the cloud or other similar services to bring players the same games in a different way.
The recent slowdown of Google Stadia, which has closed the internal teams, certainly does not bode well. Cloud gaming could be the future, but for the moment it seems to need time to settle down and find its audience.
Finally, we point out that the president of Nintendo also explained that characters and franchises must be managed with caution.
The Cloud is increasingly important, but not for Nintendo Source
---
Nintendo's 'Ring Fit Adventure' is back in stock and $10 off at Amazon
© Provided by Engadget
Snagging Nintendo Switch accessories can be just as hard as buying a Switch console these days as items quickly go out of stock. That's been the case with the Ring Fit Adventure, Nintendo's exercise role-playing game, for the past few months but now it's back in stock at Amazon — and $10 off. That means you'll spend just under $70 on the pack, which is the sale price we see most frequently and a record low.
Buy Ring Fit Adventure at Amazon - $69.88
One reason why the Ring Fit Adventure has sold out so quickly lately is that it gives you a unique way to workout indoors during the winter months. The Switch's Joy-Cons attach to the provided leg strap and ring so the game can track your movements. When you first start, you'll design your own character before being plopped into a fantasy world in which you do things like run in place, squat and crunch to explore and advance in the game.
While it's certainly an unconventional game (and workout provider, for that matter), the Ring Fit Adventure will likely kick you out of your comfort zone for a while and you might even break a sweat while doing so. When he gave it a spin, Devindra Hardawar appreciated the variability in the exercises the game had him complete — he wasn't stuck doing the same thing all the time — and the inclusion of a 'quiet mode,' which provides alternate exercises for those who can't jump up and down or do a ton of high-impact moves.
Nintendo Ring Fit Adventure
Follow @EngadgetDeals on Twitter for the latest tech deals and buying advice.