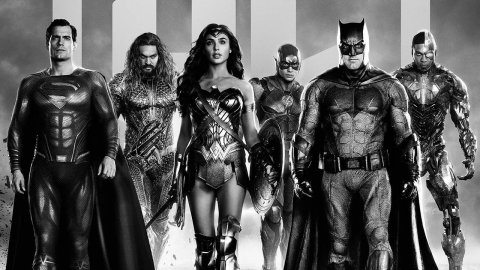 Warner Bros. Discovery CEO David Zaslav has revealed that the company has big plans for DC Comics films, with a ten-year plan similar to that adopted by
Marvel
and Disney.
There have been many doubts about
the future of
DC movie after the cancellation of the one about Batgirl, which had cost a whopping 90 million dollars, despite the shooting had been completed.
For this reason, during the meeting with shareholders, Zaslav was asked how Warner Bros. Discovery will handle DC films currently in production and future ones. The CEO explained that the company from this point of view has basically done a "reset" and that it will follow a ten-year plan that will be similar to what Disney and Kevin Feige are adopting for the Marvel movies.
"We have made a reset. We have restructured the business that we will focus on, where
there will be
a team with a ten-year plan focused only on DC, "said Zaslav. "It's very similar to the structure that Alan Horn and Bob Iger put together very effectively with Kevin Feige and at Disney."
Warner Bros. Discovery CEO added that the goal is to build a sustainable and strong business over the long term via DC Comics films and that the company will focus on quality rather than quantity.
"We will not release any films before they are ready. The focus will be" how we can make each one of these films, in general, the best possible? "DC is something we can improve, and now we have focused on it."
The CEO of Warner Bros. Discovery cited the films already in working as Black Adam, Shazam and Flash it is claimed that the company is thrilled with it. "We've seen them. We think they're great and we think we can make them even better," said Zaslav.
Have you noticed any mistakes?