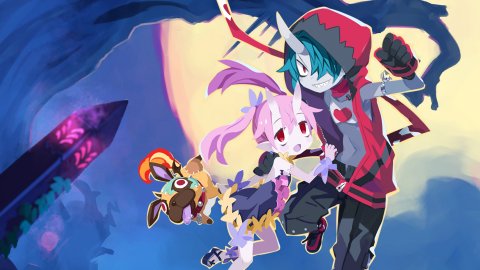 Nippon Ichi
Management change for Nippon Ichi Software, with president Sohei Niikawa who has decided to leave his role in the company due to personal reasons and will be replaced by Koichi Kitazumi, who will keep the dual role of chairman and president.
Niikawa has been a fundamental figure for the Japanese team for many years, being the creator of the Disgaea series, so the change has a historical value for Nippon Ichi Software.
On the other hand, Kitazumi also has a long history within the team, having joined as a representative director in 1993, ie since the label was founded.
Subsequently, he became chairman and executive director in July 2009 and since 2016 on the board of directors, also owning a significant amount of shares. The issue will also affect NIS America, a subsidiary of Nippon Ichi Software, which will form a consultancy agreement with Niikawa until all the business carried out directly by the ex-president is concluded or transferred to other figures within the company. br>
Meanwhile, from the company we have seen Yomawari 3 as one of the newest games, while NIS America is also publishing Nihon Falcom's
The Legend of
Heroes series.
Have you noticed any errors?
---
Nippon Ichi Software president Sohei Niikawa resigns, Koichi Kitazumi takes over
Sohei Niikawa resigned from his position as president of Nippon Ichi Software due to personal reasons, and chairman of the board Koichi Kitazumi has taken over his role to serve concurrently as chairman and president as of August 19, the company announced.
Kitazumi joined Nippon Ichi Software as representative director when it was first established in July 1993, then became chairman and executive director in July 2009, and chairman of the board in June 2016. He owns 480,000 shares in the company.
As for Nippon Ichi Software subsidiary NIS America, the company will form a consulting contract with Niikawa until his former duties are properly transferred.