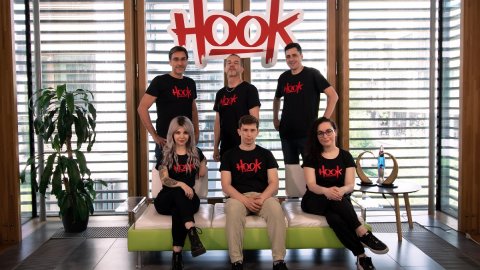 Digital Bros has announced the founding of Hook, a new division
dedicated to
publishing independent games. The first projects have already been announced: Kingdom of the Dead by Dirigo Games, Madshot by Overflow and Unholy by Duality Games. They will all be presented soon, along with some titles not yet announced.
Hook's team Read
more details
from
the official
press release:
Digital Bros Spa, Company listed on the STAR segment of the Italian Stock Exchange and which operates in the world video game market, has announced the creation of HOOK, a new publishing division of the Group.
HOOK, headquartered in the Milan offices of Digital Bros, includes industry veterans with over 20 years of experience and focuses on scouting talented independent developers to help them publish and market their games in the global market. HOOK offers complete solutions for developer needs that
also include
financing, development support, QA, localization, marketing and PR.
Some of HOOK's
projects in
clude KINGDOM of the DEAD (Dirigo Games), Madshot (Overflow), Unholy (Duality Games) and other unannounced titles.
The creation of HOOK follows the latest acquisitions of the Digital Bros Group (Supernova Games Studios, DR Studios, InfinityPlus 2, Kunos Simulations and Avant Garden) and allows Digital Bros to expand its worldwide publishing capacity beyond the renowned 505 Games label (
Death Stranding
, Control, Bloodstained, Terraria).
Have you noticed any errors?