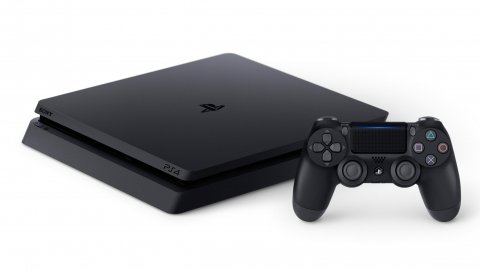 PS4, production cycle finished
The
PS4
production cycle has officially ended, which means that
Sony
will not communicate further information regarding the sales of its former flagship. There was therefore a reason why these indications were missing in the company's latest tax report.
The figure of the 117.2 million PS4 sold is therefore the definitive one and we imagine at this point that it
will not be
updated. In short, the transition from
PlayStation
4 to PlayStation 5 has ended, albeit in a somewhat unusual way.
We are in fact used to seeing manufacturers placing old and new models side by side in stores, aiming to empty the warehouses of the former through a rather aggressive bidding policy, which was not necessary for PS4: basically there were no leftovers to get rid of.
It is equally unusual for an officially shelved console to still be supported the way it is doing Sony, given that
God of War Ragnarok
will be released on November 9, which at this point we can consider the swan song for the platform in terms of exclusive first parties.
On the third party side, however, the situation is well different and the very large installed base of PS4 will result in a schedule of releases that are still busy in the months to come, as it should be.
Source Have you noticed any errors?
---
'Sea Of Stars' Needs More Polishing, Delayed Until 2023
by Rainier on July 2, 2022 @ 3:54 a.m. PDT
Telling the story of the Children of the Solstice, the game focuses on engaging combat and unrestrained exploration, featuring freedom of movement seldom seen in the genre. The studio also launched a Kickstarter campaign for Sea of Stars today with an incredible array of options for fans to get involved.
Sea Of Stars' compelling world unites players with Valere and Zale, youths fated to become Solstice Warriors. Combining their Sun and Moon powers to perform Eclipse Magic, they are pledged to fight the monstrous creations of the evil alchemist known as The Fleshmancer. Sabotage's knack for twisting narratives makes for an engrossing, wondrous tale surrounding a world's looming apocalyptic threat.
Combat challenges players to coordinate adaptive strategies while thwarting opponents with pre-emptive attacks, rewarding carefully timed strikes and interrupted advances. With six playable party members distinct in fighting style and personality, experimentation is key to discovering devastatingly powerful new match-ups. There's no need to grind to unlock a character's true potential, either, as character progression is balanced to flow along with the story. Sea of Stars' journey prioritizes meaningful encounters over enduring dozens of the same fights.
Developer Sabotage (known for The Messenger) revealed that Sea of Stars is getting delayed until 2023.
As we are closing in on a very big milestone the road to launch becomes clearer, and we find ourselves here with a large body of text and our logos at the bottom. Keeping in mind our two main priorities -quality of life for our team and quality of the finished game- we can now confirm that Sea of Stars will be released in 2023.
We understand waiting is a big ask, and we want to sincerely thank our community for the overwhelming support and positive vibes. In the meantime, we are looking at options to get a playable slice to out to everyone this year.
All the love,Saboteam
Key Features
Engaging Turn-based Combat: Pressing the action button in sync with the animations increases damage output while reducing incoming damage. Along with timed hits, combat features multi-character combo attacks, boosting, and a strategic 'locks'' system offering options to play with different damage types in order to hinder enemies while they are channeling powerful attacks or spells, all in an immersive take on the genre; no random encounters, no transitions to separate battlefields, and no grinding.
Unshackled Traversal: Swim, climb, vault, jump off or hoist up ledges as you traverse seamlessly through the world with a navigation system based on platformer expertise that breaks free from the classic bound-to-the-grid tileset movement.
A Story Rich Adventure: Dozens of original characters and story arcs will take you on a captivating journey. Sometimes epic, sometimes silly, and other times emotional, Sea of Stars does its RPG duty of exploring classic themes of adventure and friendship, while also being chock-full of the unexpected twists and events you'd expect from a Sabotage production.
All Fun, No Tedium: Enjoy combat without fear of hitting a wall and having to grind for experience or items; in Sea of Stars, defeat requires a change in battle plans, not hours of repetition to better the odds in a rematch.
A World You Can Touch: There are many ways to hang out in the world of Sea of Stars if you feel the need for a change of pace in your adventures. Sailing, cooking, fishing, stopping by a tavern to listen to a song or play the infamous tabletop game known as 'Wheels'...every system has been designed to deliver an experience that pays respect to retro classics, while rethinking in some areas to offer a smooth and modernized experience.
Radiant Lighting: Dynamic light effects pairs with a world-influencing day/night cycle to make every area feel truly alive, pushing the traditional visual limits of classically-styled 2D pixel-art games; the only way to properly tell the story of heroes conjuring the powers of the Sun and the Moon.
Sea Of Stars is coming to PC (Steam), Nintendo Switch and other consoles in 2023.
More articles about Sea Of Stars