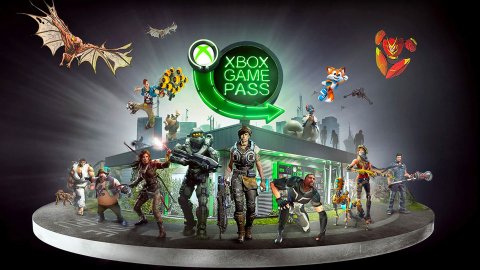 Xbox Game Pass
In the standard rotation of
Xbox Game Pass
, which involves all the games in the catalog except the
Microsoft
first parties, five other titles will leave the service in the middle of the month, so let's see which games will be released from the catalog on July 15, 2022.
These are the titles that will leave Xbox Game Pass in mid-July:
Atomicrops Carrion Children of Morta Cris Tales Lethal League Blaze many of the titles present within the Xbox Game Pass arrive, and as usual the advice is to focus on these
if you are
interested, so that you can finish them before they leave the service.
Otherwise, you can still buy them taking advantage of the characteristic discount of the games on Game Pass.
Among these, we recall that Carrion is an interesting metroidvania that places us in the strange perspective of the monster, in a horror in which we must try to survive the humans who hunt us down. Children of Morta is a roguelike dungeon crawler that is also characterized by a certain attention to the narrative and with a good cooperative multiplayer, while Cris Tales is a pleasant turn-based RPG characterized by a particular cartoonic graphics, set in a fantasy world.
In the meantime, we also remind you of the games of the second half of June 2022, as we await the official announcement from Microsoft on the first games arriving in July 2022, which could arrive next Tuesday.
Have you noticed errors ?
---
New Xbox Game Pass Games Include Far Cry 5, Available Now
The next round of Xbox Game Pass games are out now, and they include a few heavy hitters as we move further into summer. You can ring in the official start of summer with classic strategy and tactical series, a quick game of footie, or by infiltrating an extremist cult in Far Cry 5.
As previously announced, the tactical RPG series Shadowrun Trilogy is available now, joined by the strategy series Total War: Three Kingdoms on the PC service. You can grab the soccer sim FIFA 22 and the multiplayer action combat game Narak: Bladepoint, as well. Far Cry 5 is available as of July 1, too, bringing its cult-battling action to the service.
We can expect another announcement in early July, which will likely outline the first half of that month's offerings.
The announcement also notes, just in case you missed it, that TMNT: Shredder's Revenge is now available, along with the adventure game Omori. Meanwhile, a number of games left at the end of June, including FIFA 20 and Jurassic World Evolution.
June 21
Shadowrun Trilogy -- console, cloud
Total War: Three Kingdoms -- PC
June 23
FIFA 22 -- console, PC
Naraka: Bladepoint -- console, cloud, PC
July 1
Far Cry 5 -- console, cloud, PC
The products discussed here were independently chosen by our editors. GameSpot may get a share of the revenue if you buy anything featured on our site.