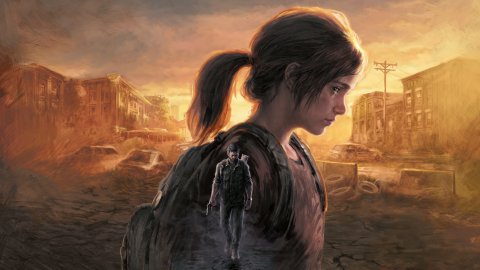 The Last of Us Part 1
PlayStation Game Size has unveiled the date of the start of the preload of
The Last of Us
Part 1 for
PS5
.
Those who have
pre-purchased the digital version of the remake
will be able to
start downloading the game files starting August 26, which is exactly one week before launch.
For the uninitiated, PlayStation Game Size is a Twitter account which closely monitors changes in the PlayStation database. Several times in the past it has revealed in advance and with precision release dates, preloads and sizes of the digital versions of the games coming to
PlayStation Store
, so we can consider it a very reliable source.
As reported in a previous news story, The Last of Us Part 1's size is just under 80GB, almost double when compared to the remaster of the original PS4 release back in 2014.
The Last of Us Part 1 will be available on PS5 starting September 2, 2022. While waiting for
more details on
the changes made in the remake by
Naughty Dog
, the features introduced thanks to Dualsense have been revealed and imperceptible loading times have been promised thanks to the SSD of Sony's flagship console.
Have you noticed any errors?
---
The Last of Us Part 1: Here's What Comes in Each Edition
A brand-new version of The Last of Us Part 1 is coming exclusively to PlayStation 5 on September 2, with a PC version to follow at some point. It's a from-the-ground-up remake of the 2013 PS3 game from Naughty Dog, plus the Left Behind standalone DLC. The game is up for preorder now, in three editions (see it at Amazon). Here's everything you need to know to place your preorder, including where it's available and what comes in each edition.
Preorder The Last of Us Part 1
That's right, this is a full $69.99 release.
The Last of Us Part 1 Digital Deluxe Edition
The digital-only digital deluxe edition comes with the game, plus the following:
Two skill upgrades (early unlock)
Pistol/rifle upgrade (early unlock)
Explosive arrows (early unlock)
Dither Punk Filter (early unlock)
Speedrun Mode (early unlock)
Six weapon skins (early unlock)
The Last of US Part 1 Firefly Edition
The Firefly Edition comes with the game, plus the following:
Limited edition SteelBook case
The Last of Us: American Dreams #1 - #4 comics reprint with new cover art
Early in-game unlocks:
Increased Crafting and Healing Speed Skills
9mm Reload Speed and Rifle Clip Capacity Increase Upgrades
Explosive Arrows Gameplay Modifier
Dither Punk Filter and Speedrun Mode
Six Weapon Skins: Black Gold 9mm Pistol, Silver Filigree 9mm Pistol, Rubber Tactical Shotgun, Sculpted Oak Shotgun, Arctic White Bow, Carbon Black Bow
Preorder Bonus
Preorder the game from the PlayStation Store, and you'll receive Bonus Supplements and Bonus Weapon Parts.
The Last of Us Part 1 TrailerWhat is The Last of Us Part 1?
The Last of Us Part 1 is a PS5-exclusive remake of the 2013 original game along with the Left Behind DLC. Sony says it features a 'total overhaul of the original experience, faithfully reproduced but incorporating modernized gameplay, improved controls and expanded accessibility options.'
Other Preorder Guides
Chris Reed is a deals expert and commerce editor for IGN. You can follow him on Twitter @_chrislreed.