Spotify launches the EA Sports FIFA Mix playlist and unveils the most listened to songs of the series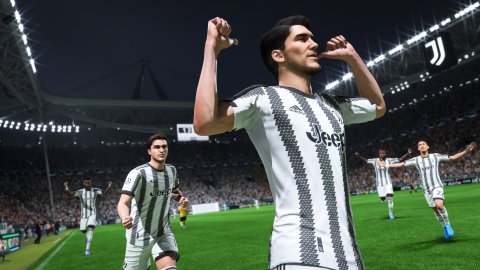 Spotify has launched the
EA Sports
FIFA Mix custom playlist on its platform, featuring fan favorite songs from the series, and has revealed which songs included in games from 1993 to the present are the most listened to.
With the launch of FIFA
On September 23
, EA Sports celebrated the 25th anniversary of the series. For this reason, he joined forces with Spotify, a customizable playlist that includes 100 of the most popular songs by players. You can find it in the player below and at this address. And if that's not enough, a hub has also been created that includes the over 1000 songs of all FIFA from 98 to today, which you can find at this address.
Spotify has also revealed what they are the most listened songs of the FIFA series in Italy and rattling off some interesting data, which we have reported below:
Riding the wave: The worldwide hit "Heat Waves" by Glass Animals (from FIFA 21 soundtrack) turned out to be the most streamed EA SPORTS FIFA song of all time, globally. Nostalgia for Victory: John Newman's iconic "Love Me Again" from EA SPORTS FIFA 14 proved to be the most popular choice for listeners, who put it on their FIFA themed playlists. EA SPORTS FIFA's musical legacy continues: Soundtracks have proved so popular with fans that over 330 million users have added songs from them to their playlists.
Here are the 5 most listened songs in streaming in Italy of the FIFA soundtracks:
Glass Animals - Heat Waves (FIFA 21) Avicii - The Nights (FIFA 15) Blur - Song 2 (FIFA 98) Imagine Dragons -
On Top Of
The World (FIFA 13) Ghali - Habibi (FIFA 19)
The 5 Most Added Songs to FIFA Themed Fan Playlists from EA SPORTS FIFA Soundtracks :
John Newman - Love Me Again (FIFA 14) Avicii - The Nights (FIFA 15) Imagine Dragons - On Top Of The World (FIFA 13) Saint Motel - My Type (FIFA 15) Smallpools - Dreaming (FIFA 14)
Have you noticed any errors?