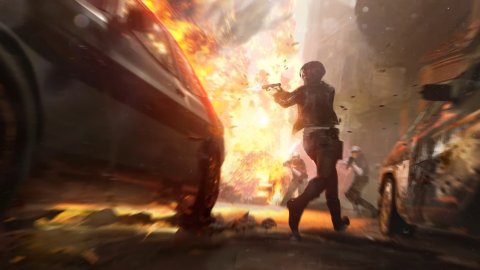 Perfect Dark
During Embracer Group's latest financial report, Crystal Dynamics CEO Phil Rogers stated that development of the
Xbox
exclusive Perfect Dark is progressing " extremely well ".
Perfect Dark is the
new chapter of
the series started in 2000 by Rare. The title is in development at The Initiative in collaboration with Crystal Dynamics. The Embracer Group team therefore covers the role of co-developer, a practice that according to Rogers
will also be
adopted for other projects and by other publishers in the future.
"We are working on Perfect Dark and the project is progressing extremely well," said the Crystal Dynamics CEO. "From the inside it is so promising to see how our team has taken this opportunity, a new way of working."
"If we think about the future of the way we work, collaboration between studios, with time zones, regions and different companies will become more common, so it's great to see The Initiative team and our team at Crystal Studios collaborate so well."
Perfect Dark, a promotional image The same concept was expressed also by Matt Booty,
the head of
Xbox Studios, in an interview published in early November, where among other things he explained that the collaboration between Crystal Dynamics and The Initiative for Perfect Dark is practically on par .
"They're equal partners in development. It's not a case where Crystal Dynamics
has taken over
or is replacing [The Initiative].," Booty said. "We've had a hundred people available, who have a great pedigree of working with Tomb Raider. They're available, they're excited to be working on Perfect Dark. It's really a part of how you build a development team these days." , not a sign that we're trying to make up for anything."
Perfect Dark doesn't currently have an official launch window. Maybe, with development progressing so well, maybe the time is right for a
new trailer and
news at
The Game Awards 2022
on December 9th.
Source Have you noticed any errors?