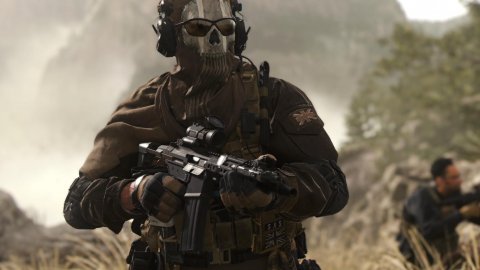 Call of Duty
Call of Duty
:
Modern Warfare 2
has received a new surprise patch, aimed above all at solving some problems and bugs that have recently emerged with the launch of the multiplayer online section of the game and still without official notes, but which has some features already known. br>
According to reports from Infinity Ward, the new update, still small in size, aims to "fix some exploits that have emerged in various maps and bugs detected in the game", as well as "fix an issue that prevented players to edit their Profile Showcase ".
So these should be the basic features of the new update, which can be downloaded automatically when the game is launched.
The Trello board of Call of Duty: Modern Warfare 2, where the problems found are usually shown in the game and taken over by the developers to be fixed in the closest patches, it will also be used to communicate the official notes of the various updates to the game, in order to always keep track of the works and changes in progress in the campaign and especially in the multiplayer of the new chapter.
As a result of these works, the possibility of modifying weapon accessories has been temporarily disabled for a few hours, waiting to solve the crash problems detected during its use and also the system of ping has been temporarily removed, being linked to the possibility of being able to see enemies through walls.
Updates continue at full speed and Treyarch, who acts as t Call of Duty: Modern Warfare 2 support team reported that the ranked online multiplayer game will launch in 2023, so we look forward to further developments on the improvement work. Within the ranked mode we will find competitive options, divisions with skill ranks, visible skill ratings, top 250 rankings and various rewards.
Source Did you notice any errors?