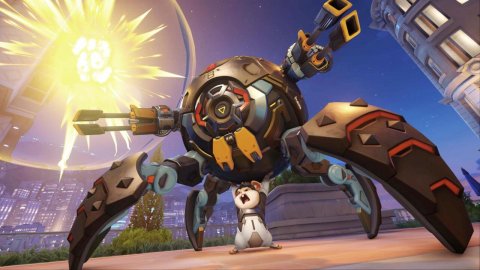 What will
you play this weekend
? The weekend is the perfect time to take a break from study or work and dedicate yourself body and soul to your videogame passion. And as usual, since we are nosy, we are curious to know which games you will be spending your free time with this weekend in early October.
Not many games have been released in the last week, but the quality is not lacks. For example,
Overwatch
2 servers finally opened their doors a few days ago. The weekend is the perfect time to throw yourself headlong into the new iteration of
Blizzard
's multiplayer shooter, now completely free-to-play, endless queues and network errors permitting. In fact, the game's servers have been stormed by millions of players since launch and have suffered two DDoS attacks, which put a strain on Blizzard's infrastructure. Fortunately, the developers are working hard to fix the technical flaws, with the hope that the weekend will go smoothly for all players.
Overwatch 2, Kiriko This week also marked the launch of Deathverse: Let it Die. It is a free-to-play multiplayer acti
on sequel to
Let it Die that will see us participate in the reality show Death Jamboree, in which competitors
will have to
face each other in fights to the death, learning to master their favorite weapons and to perform devastating. special moves.
In recent days, moreover, some very important titles have arrived on
Nintendo
Switch among which we mention NieR: Automata - The End of YoRHa Edition, the famous action RPG created by Platinum Games and Yoko Taro (here is ours review for Switch), and No Man's Sky, the space and survival simulator by Hello Games.
Will you be playing any of the titles released in the last few days this weekend? Or will you dedicate yourself to recovering the games from the backlog? Please let us know in the comments.
Have you noticed any errors?