iPhone 14 mistakes roller coasters for traffic accidents and calls 911 from amusement parks in the US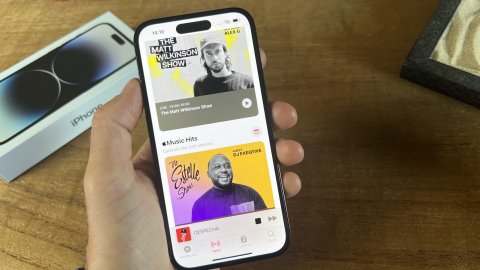 It seems that the Crash Detection of the iPhone 14, which
is one of
the new features of
the
Apple
smartphone that should automatically detect traffic accidents by automatically calling rescue and law enforcement, is not totally reliable since it tends to mistake the roller coaster for accidents. causing various inadvertent calls to the police from users at the funfair.
According to reports from the Wall Street Journal and The Verge, several cases are reported
to have been
reported by the police station near Kings Island in Cincinnati, where they find a large amusement park with a roller coaster of considerable size and intensity. The feature uses accelerometer and gyro sensor data to assess whether major changes in acceleration due to gravity could represent a serious accident, and possibly triggers a call to 911 (the general emergency number in the USA) for help. br>
iPhone 14 shows a warning on the screen when the call
is about to
be made, allowing it to be deactivated within 20 seconds. However, it is easy to imagine how a person on a roller coaster has no way of seeing the notification, which is why several calls were received on 911, moreover with cries of difficult interpretation coming from the audio of the phones, given the situation.
In the last few days, just for the Kings Island amusement park that the Wall Street Journal report refers to, there have been 6 "wrong" 911 calls due to the roller coaster. It might be a good idea to turn off the auto-call feature when you go on a roller coaster ride, then. In the meantime, we refer you to the iPhone 14 review for all the news on the Apple phone.
Source Did you notice any errors?